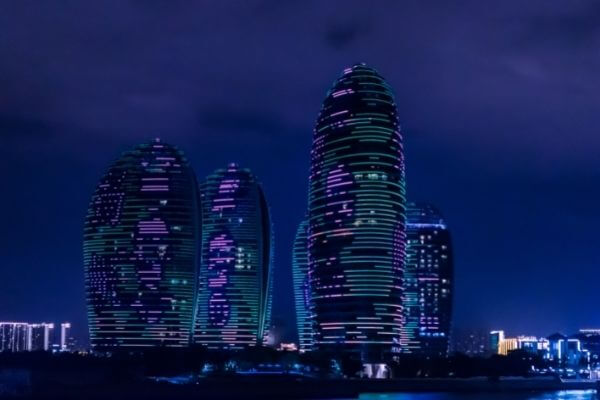 Hainan Free Trade Port Law was promulgated on 10 June 2021, and entered into force on the same date. There are 57 articles in total. The Law aims to build a high-level Hainan Free Trade Port with Chinese characteristics, promote the formation of a new pattern of reform and opening-up at a higher level, establish a new open economic system, and advance the stable, healthy, and sustainable development of the socialist market economy.
The key points are as follows:
The State shall support the construction and development of Hainan Free Trade Port (HNFTP), and supports Hainan Province in exercising its decision-making power for reform in accordance with the requirements of the Central Government and the provisions of laws. The State Council and the relevant authorities thereof shall, in light of the actual needs of the HNFTP construction, promptly authorize or entrust the People's Government of Hainan Province and the relevant authorities thereof to exercise the relevant administrative powers in accordance with the law.

Goods and articles outside the list of goods and articles prohibited or restricted from import and export by HNFTP may be freely brought in and out overseas and HNFTP. The customs shall conduct supervision over them in accordance with the law.

HNFTP shall adopt a negative list management system for cross-border trade in services and implement the matching fund payment and transfer system. Cross-border trade in services outside the list shall be subject to administration under the principle of consistency between domestic and foreign market entities.

HNFTP shall implement investment liberalization and facilitation policies and fully promote the most simplified investment examination and approval system. HNFTP shall liberalize investment access in all respects, with the exception of fields involving national security, social stability, ecological red lines, and major public interests, which are subject to the access administration of the State.

Under the principles of convenience, efficiency, and transparency, HNFTP shall simplify handling procedures, improve handling efficiency, optimize government services, establish systems for facilitating the establishment, operation and deregistration of market entities, and optimize bankruptcy procedures.

HNFTP may independently reduce, exempt or postpone the collection of government funds in light of development needs, except for those with the nature of ecological compensation.
Cover Photo by Denny Ryanto (https://unsplash.com/@runninghead) on Unsplash
Contributors: CJO Staff Contributors Team