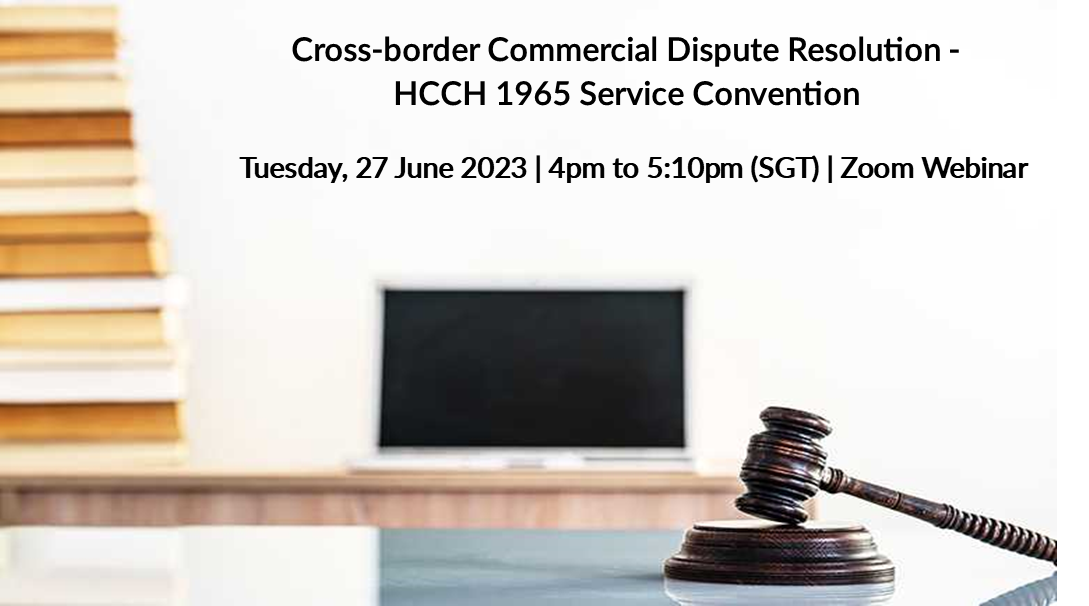 ABLI-HCCH webinar: Cross-Border Commercial Dispute Resolution – HCCH 1965 Service Convention (June 27, 2023)
Last June, CJO informed its readers of a webinar organized jointly by the Asian Business Law Institute (ABLI) and the Permanent Bureau of the Hague Conference on Private International Law (HCCH) on the Choice of Agreement and Judgments Conventions. The two organizations return this year with their third joint session, this time on the 1965 Service Convention.
Titled Cross-border Commercial Dispute Resolution – HCCH 1965 Service Convention, the webinar will take place on Tuesday 27 June between 4 to 5:10 pm (Singapore/Beijing time), and is expected to discuss, among others, the actual operation of the Service Convention in practice, how the Service Convention works with the other HCCH Conventions for cross-border dispute resolution, and Singapore's accession to and upcoming implementation of the Service Convention.
Invited speakers include Sara Chisholm-Batten (Partner, Michelmores LLP), Melissa Ford (Secretary, HCCH), Delphia Lim (2Director, International Legal Division, Ministry of Law, Singapore), Professor Yeo Tiong Min (Singapore Management University), and Professor Yun Zhao (University of Hong Kong and Representative of Regional Office for Asia and the Pacific, HCCH).
For more information or to register, click here. Early bird discount is available till 28 May (take out this sentence if it is no longer relevant). Queries about the webinar can be directed to ABLI at info@abli.asia.
Contributors: CJO Staff Contributors Team