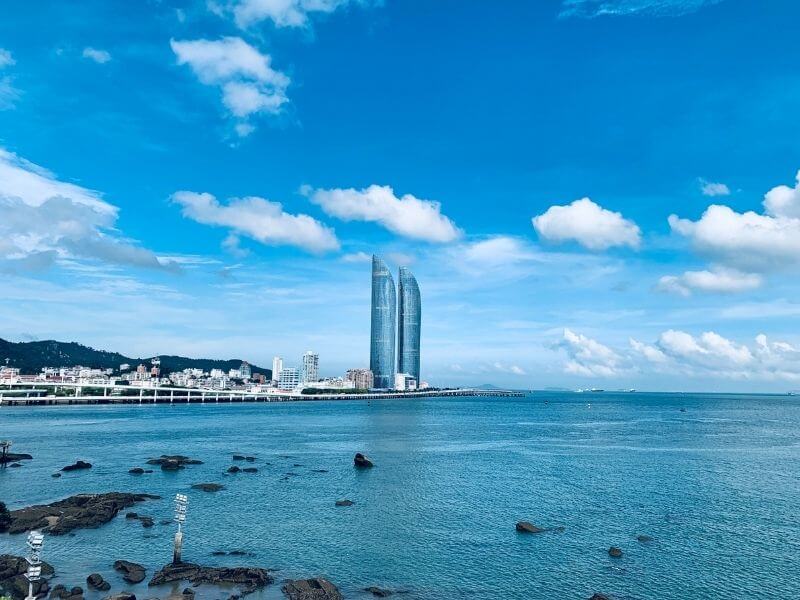 On 19 Sept. 2022, the Xiamen International Commercial Court (hereinafter the "Court") held a public hearing for its first case.
It is a dispute over a real estate development contract. The plaintiff is a Philippine citizen, and the defendants are a Philippine-registered company and a Philippine citizen.
The Philippines, the country of the defendants, lies along the Maritime Silk Road of China's Belt and Road Initiative. Meanwhile, Fujian Province, where the Court is located, is regarded as the starting point of the Maritime Silk Road.
Due to the impact of the COVID-19 pandemic, the Court, upon the application of both parties, held the hearing both online and offline. The plaintiff and defendants participated in the lawsuit online via the One-Step Judicial Service Platform of the Court, and the third parties were present in the courtroom.
The Court is the first international commercial court established in Fujian Province upon the approval of China's Supreme People's Court (SPC). Before that, China had set up the First and Second International Commercial Courts within the SPC , and several international commercial courts within the local courts of Suzhou, Beijing, and Chengdu consecutively.
As a specialized court dealing with foreign-related commercial cases, the Court can exercise centralized jurisdiction over such actions within Xiamen.
See our earlier posts for more information on China's international commercial courts.
Cover Photo by HONG on Unsplash
Contributors: CJO Staff Contributors Team