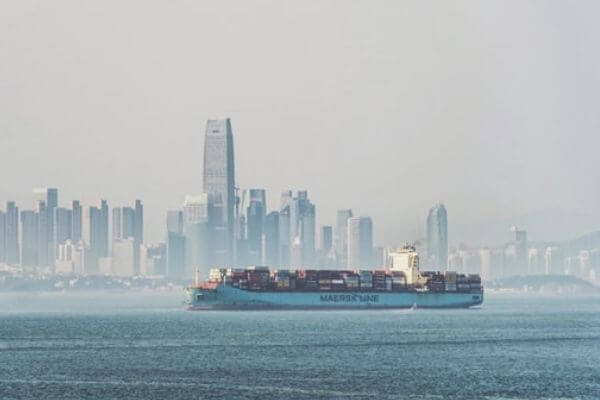 China's exports increased dramatically amid the COVID-19 pandemic, with cross-border e-commerce thriving faster than ever and disputes increasing accordingly.
Cross-border e-commerce has become one of the major trade patterns in China. So, how is the dispute resulting therefrom resolved?
China's exports increased dramatically amid the COVID-19 pandemic, with cross-border e-commerce thriving faster than ever and disputes increasing accordingly.
Yiwu, Zhejiang Province, the largest hub for small commodity export in China, not only has a large-scale wholesale market physically, but is also the place where a large number of merchants export goods to other parts of the world through cross-border e-commerce. Therefore, we can find the typical situation of cross-border e-commerce dispute resolution in China by observing such cases in Yiwu.
In October 2020, Yiwu People's Court ("Yiwu Court") published an article titled "Multiple Solutions for Cross-border E-commerce Disputes in the Context of Comprehensive Reform of International Trade: Analysis of the Model of Resolving Cross-border E-commerce Disputes in Yiwu" (国际贸易综合改革背景下跨境电子商务纠纷的多元解决——以浙江义乌跨境电商纠纷化解模式为分析对象). The article introduces Yiwu Court's opinions on the cross-border trade dispute solution in Yiwu, which was published in "People's Judicature" (人民司法) (No. 28, 2020).
I. Overview of cross-border e-commerce in Yiwu
According to statistics, as of the end of 2019, there were 193,700 e-commerce operators in Yiwu; for the whole year of 2019, Yiwu's online retail was 158.4 billion yuan, and the total volume of express delivery services was 4.99 billion. The scale of its cross-border e-commerce is second only to Guangzhou City, ranking second in China.
II. Cross-border e-commerce dispute in Yiwu
Cross-border e-commerce disputes in Yiwu mainly fall into two categories: intellectual property rights disputes and transportation contract disputes.
1. Intellectual property rights disputes
From 2016 to 2019, Yiwu Court had accepted a total of 3,434 intellectual property cases relating to e-commerce. Among these cases, some disputes arose due to exporter's intentional infringement upon intellectual property rights, while some arose because exporters were not familiar with the intellectual property rules of different countries and were accustomed to using Chinese laws to assess the intellectual property risks of cross-border transaction.
These intellectual property cases are divided into two sub-categories:
(1)Disputes in relation to e-commerce merchants
There two types under this sub-category. The first type, being the most common ones, are cases where Chinese exporters infringe on others' trademarks, copyrights, and patents.
For example, without permission, the exporters reproduce the pictures, the copyright of which is owned by others, for display and promotion of commodities or sell commodities with the same or similar trademarks compared to others' registered trademarks.
The second type is concerned with the infringement of intellectual property rights owned by Chinese cross-border e-commerce companies. To reduce the cost, many Chinese exporters have the incentive or realize to patent their designs only after they spent a lot of money to promote their products and make great profits on the products, however, their competitors may have already applied their own intellectual property rights on the same products previously.
(2)Disputes in relation to trade intermediaries
International logistics business in Yiwu is greatly developed, and there are a large number of logistics companies, freight agencies, customs clearance agencies, and other intermediaries. The products that these companies are engaged in may involve intellectual property infringement.
2. Disputes on transportation contracts
Logistics is a necessary step for cross-border e-commerce to accomplish the goods delivery and transactions. Therefore, logistics disputes are also very common in cross-border e-commerce.
(1)Dispute over delay or losses during the express delivery
The dispute arises from the failure of exporters to deliver the goods on time or the failure of buyers to receive the goods in time or the damage to the goods due to the reasons of the express company.
As cross-border e-commerce logistics require cross-border transport, the process is complex, the distance is far away, the delivery delays and good damages occur from time to time. At present, for express delivery to Africa, Southeast Asia, and other developing countries, the loss and damage rate for delivered goods is rather high.
(2)Dispute over transport contracts
Transport contracts are mainly the disputes arising from the transportation of goods between exporters, buyers, and logistics companies.
Yiwu is one of the logistics hubs for China's cross-border trade, which is well developed in aviation, railway, and marine transportation. Such disputes result in three main categories of disputes, namely, disputes over contracts of carriage by air, disputes over contracts of carriage by railway, and disputes over contracts of carriage by sea.
III. Dispute resolution for cross-border e-commerce platforms
1. Platform mechanism
Exporters in Yiwu generally open shops on cross-border e-commerce platforms such as AliExpress, an online marketplace run by Alibaba. Such platforms provide online dispute resolution mechanisms.
These mechanisms clarify the determination of responsibilities, solutions, penalties after any dispute arises, and a large number of disputes are resolved through the mechanism provided by the platform.
However, these mechanisms still have some deficiencies.
(1) the determination of intellectual property right infringement is too simple.
In order to prevent the platform from assuming joint and several liability, the process is rather simple to identify the infringement of intellectual property rights when the platform rules are formulated. Generally, simply after receiving notification and complaint from the right holder, the platform operator will determine that the business operator commits acts of infringement and will take relevant measures, such as deleting the web pages concerning the infringed goods.
In fact, some alleged right holders may not enjoy relevant intellectual property rights. For example, in 2019, Yiwu Court refused to support the alleged intellectual property right holders in more than 10 cases on the grounds of lack of originality.
As a result, some operators will maliciously file a complaint against their competitors. The "notify-delete" rule adopted by the platform enables these operators' infringement to some extent.
(2) Platforms face the dilemma under foreign injunctions
Cross-border e-commerce extends the acts of intellectual property right infringement from home to abroad through the Internet, so China's cross-border e-commerce platforms are confronted with the injunctions issued by foreign courts against them.
However, in accordance with Chinese laws, unrecognized foreign civil judgments and awards cannot be directly enforced in China. At present, it is a difficult problem faced by both Chinese courts and Chinese enterprises to determine whether the act that Chinese e-commerce platforms penalize the operators on the platform based on the foreign injunctions will be against China's judicial sovereignty and whether the judicial practice will damage the legitimate rights and interests of operators.
In fact, there has already been a case in which Alibaba closed a Chinese company's Alibaba international site account in accordance with a mandatory injunction issued by a US court. See an earlier post, for a detailed discussion on how Chinese courts unrecognized foreign injunctions.
2. Alternative Dispute Resolution (ADR)
In addition to the mechanism provided by the platform, ADR is also a common way for dispute resolution. ADR usually includes negotiation, arbitration, and mediation.
Negotiation is the first choice in cross-border e-commerce dispute resolution. Because of the potentially high cost and long term for traditional cross-border e-commerce dispute resolution, negotiation is conducive to the rapid settlement of disputes and follow-up cooperation between the two parties. It should be noted that mediation settlement agreements are currently often regarded as contracts in China, and thus cannot be mandatorily enforced.
Whereas, due to the high cost, arbitration may not be applicable to cross-border e-commerce dispute resolution with small and medium-sized amounts in controversy.
Therefore, pursuant to the author's investigation, 60% of the enterprises stated that they didn't resort to the ADR methods other than negotiation.
IV. Lawsuits that have to be taken as a last resort
Cross-border e-commerce disputes will be resolved by litigation only when the platform mechanism and ADR are unable to resolve the disputes.
Cross-border e-commerce disputes are often foreign-related disputes. Take intellectual property disputes as an example, many foreign right holders will file lawsuits with foreign courts. Some cross-border e-commerce enterprises in Yiwu said that they had received subpoenas from foreign courts, but the high cost of defending legal proceedings overseas made them prohibitive.
The costs for cross-border litigation are often high and may exceed the value of goods, so more than 80% of companies said that in such lawsuits, they could only allow foreign courts to freeze their platform accounts and seize the relevant commodities.
V. Our comments
We have received many emails from readers who have had disputes with Chinese exporters or logistics providers in cross-border e-commerce.
We found that China's trade pattern has begun to change in a way that cross-border e-commerce export has become one of the major trade patterns, and retailing and small-amount wholesale are the main forms.
Such trade allows foreign grocers and consumers to deal directly with Chinese exporters without the aid of intermediaries. As a result, foreign companies and individuals are starting to figure out for themselves how to resolve disputes with Chinese exporters.
We are observing the development of such dispute resolution. The article published by Yiwu Court provides us with an empirical perspective.
Photo by Harrison Qi on Unsplash
Contributors: Guodong Du 杜国栋