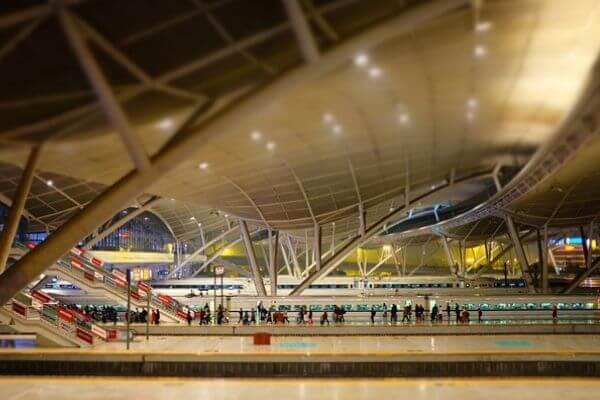 What cases did the IP Court of China's Supreme Court hear in its first year? The annual report (2019) provides valuable insight into how the work has been done.
The Intellectual Property Court of China's Supreme People's Court (hereinafter the "IP Court") began its work on 1 Jan. 2019 and conducted the first hearing on 27 Mar. 2019. The IP Court released its annual report of 2019 this April, from which we may get a look at its first-year performance.
We have selected the main contents as follows:
1. How many cases did the IP Court hear in 2019?
The IP Court had accepted a total of 1945 cases, including the following types:
(1) Civil cases of second instance (962);
(2) Administrative cases of second instances (241);
(3) Challenge to jurisdiction cases of second instance (481); and
(4) Other types of cases (261).
Out of the 1945 cases accepted, 1433 cases had been concluded. As a second instance court for IP disputes, in 2019, the IP Court rarely changed the original judgment. Only in 66 civil cases did the IP Court issue substantive judgment different from the first instance. In most other cases (more than 90%), the result was to maintain the original judgment, withdraw the case or mediate.
It is worth noticing that the proportion of challenge of jurisdiction cases had reached 25%, indicating some complexities in jurisdiction rules for IP cases. It shows, to some extent, the difficulty for the parties and lawyers in accurately understanding these rules, and the IP Court had to deal with these jurisdictional objections constantly.
2. What disputes were involved in the cases heard by the IP Court?
Firstly, among the 962 civil cases of second instance, the majority were disputes over infringement of utility model patent rights (454 cases, 47.2%), disputes over infringement of invention patent rights ( 234 cases, 24.3%), and disputes over computer software ( 142 cases, 14.8%).
Other civil disputes include 40 disputes over patent agency and licensing contracts, 26 disputes over technical contracts, 20 disputes over new plant variety rights, 12 disputes over technical secrets, 9 disputes over monopoly, 9 disputes over patent application rights and patent ownership, 8 disputes over the confirmation of non-infringement, 7 disputes over remuneration to service inventors, and 1 dispute over layout design of integrated circuits.
Secondly, out of the 241 administrative cases of second instances, there are, apart from a handful of cases concerning administrative penalty and others, a total of 230 cases over administrative grant and affirmation, which included administrative disputes over invalidation of patent rights (80 cases, 33.2%), disputes over re-examination of invention patent applications (71 cases, 29.5%), disputes over invalidation of utility model patent rights ( 57 cases, 23.7%), disputes over invalidation of design patent rights (13 cases, 5.7%) and disputes over re-examination of utility model patent applications (9 cases, 3.9%).
3. How efficient was the IP Court hearing cases?
The average trial period for civil and administrative substantive cases of second instance by the IP Court was 73 days, and 29.4 days for cases of second instance on challenges to jurisdiction.
The average closing rate was 39.2 cases per judge.
4. Which countries and regions were involved in these cases?
Among all the cases accepted by the IP Court in 2019, there were 174(8.9%) cases involving foreign elements, i.e. cases where at least one party came from foreign countries, Hong Kong SAR, Macau SAR, and Taiwan region.
Out of these cases involving foreign elements, there were 75 cases involving EU countries, 54 cases involving the US, 15 cases involving Japan, 4 cases involving South Korea, 2 cases involving Canada and Israel respectively, 1 case involving Australia and South Africa respectively, and 20 cases involving Hong Kong, Macau, and Taiwan.
The IP Court concluded 98 cases involving foreign elements, and had rendered substantive judgments on 35 cases. According to the result, the winning rate of foreign parties was relatively high, with 21 cases won by foreign parties (including partially won), 3 cases won by Hong Kong, Macao, and Taiwan parties, and only 11 won by parties of the Chinese mainland.
5. How is the IP Court's staffing strategy structured?
The IP Court has 8 collegiate panels, a litigation service center, and a general office.
The IP Court has a total of 140 staff members, including 42 judges. All of the judges possess a master's degree or above. Among them, 37.5% have doctoral degrees, 22.5% have a background in science and engineering, and 17.5% have overseas study experience.
Most of the judges are from local courts across the country that have enriched experience in patent trials, some of them are selected from the Supreme People's Court, and three judges are from China National Intellectual Property Administration.
6. What measures did the IP Court take to better hear intellectual property cases?
(1) The IP Court enacted the "Implementation Rules for Unifying Judicial standards of the IP Court"(知识产权法庭统一裁判标准实施细则), which required to distribute cases involving the same patent to the same judge or collegial panel in principle, in order to ensure the uniformity of judicial standards.
(2) The IP Court had held 34 judge meetings in 2019, on which it enacted 120 adjudication rules, as well as issued the "Excerpts from the Minutes of Judge Meetings"(法官会议纪要摘编) and "Tips for Handling Cases"(办案提示). In addition, the IP Court also selected 36 typical cases and distilled 40 adjudication rules, and had already published them.
(3) The IP Court promoted to establish the formation of "1+76" trial mechanism for technology-related IP cases. That is, there are 32 High People's Courts and 44 Intermediate People's Courts in China that have jurisdiction over technology-related IP cases of first instance, and the IP Court is the appeal court for these cases. Interrelated cases accepted in different local courts can be handled by these local courts in coordination.
(4) The IP Court had established an expert pool for technical investigators and technical consulting experts from all over the country, covering more than 30 technical fields. The local courts can select professionals as technical examination officers from the expert pool when necessary.
Contributors: CJO Staff Contributors Team