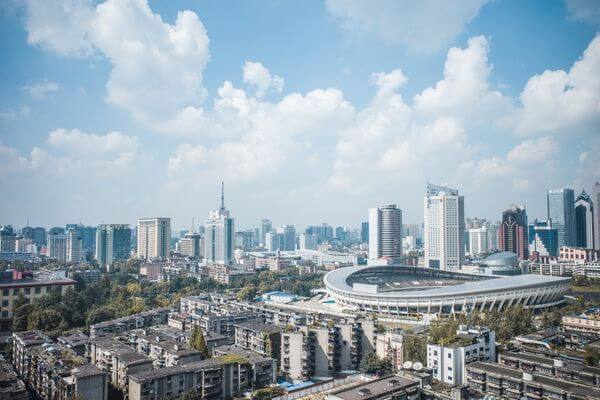 On 28 Feb. 2022, the Standing Committee of the National People's Congress issued a decision to establish the Chengdu-Chongqing Financial Court.
The Chengdu-Chongqing Financial Court is China's third specialized financial court, following those established in Shanghai in 2018 and Beijing in 2021.
The new court makes a breakthrough in traditional territorial jurisdiction by establishing cross-provincial jurisdiction, i.e., jurisdiction over financial cases from the designated area of Sichuan Province and that of Chongqing Municipality, which falls within the Chengdu-Chongqing Economic Circle ("Twin City Circle"). In contrast, the Shanghai Financial Court and the Beijing Financial Court only have jurisdiction over local financial cases.
Specifically, the Chengdu-Chongqing Financial Court will exercise exclusive jurisdiction over the following cases:
1. the cases from the Twin City Circle that should be under the jurisdiction of intermediate people's courts, including:
(1) first-instance finance-related civil and commercial cases ;
(2) first-instance financial-related administrative cases with financial regulators as defendants; and
(3) first-instance finance-related civil, commercial, or administrative cases with financial infrastructure institutions as defendants or third parties and related to the performance of their duties;
2. cases of appeals or procuratorial protests from, or retrials of, the verdicts or judgments of primary people's courts in the Twin City Circle in first-instance civil and commercial cases on finance as well as finance-related administrative cases;
3. cases that it should enforce; and
4. other financial cases designated by the Supreme People's Court to be within its jurisdiction.
Sichuan and Chongqing are the economic and financial centers of southwest China. Until now, China has established specialized financial courts in the east (Shanghai), north (Beijing), and west (Chengdu and Chongqing) separately.
We speculate that the government's next step is to establish a financial court in southern China's financial hub; for instance, a financial court in Guangdong Province (Shenzhen or Guangzhou) with jurisdiction over the Guangdong-Hong Kong-Macao Greater Bay Area.
Cover Photo by Shu Qian on Unsplash
Contributors: CJO Staff Contributors Team