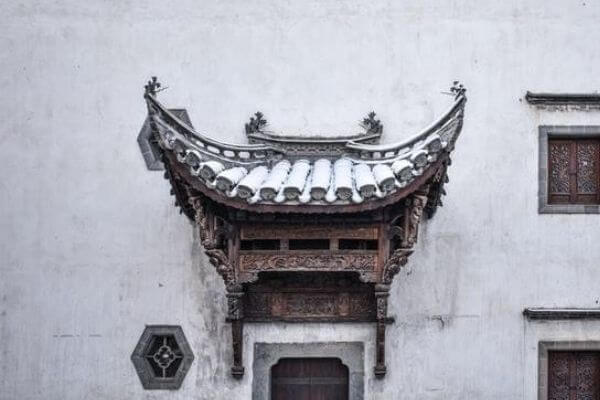 The consolidated list provides website links of some major Chinese courts. We will keep the list updated and relevant.
A number of readers wrote to us in the past months, inquiring about contacts of Chinese courts.
As most Chinese courts only have websites in Chinese, searching with English keywords often ends up getting nowhere. Now, we would like to provide a channel for those in need, hoping to bridge the information gap step by step.
1. Beijing High People's Court北京高级人民法院 http://www.bjcourt.gov.cn/
1.1 Beijing First Intermediate People's Court北京市第一中级人民法院 http://bj1zy.chinacourt.gov.cn/index.shtml
1.1.1 Haidian Primary People's Court of Beijing Municipality北京市海淀区人民法院 http://bjhdfy.chinacourt.gov.cn/index.shtml
1.2 Beijing Second Intermediate People's Court北京市第二中级人民法院 http://bj2zy.chinacourt.gov.cn/index.shtml
1.3 Beijing Third Intermediate People's Court北京市第三中级人民法院 http://bj3zy.chinacourt.gov.cn/index.shtml
1.3.1 Chaoyang Primary People's Court of Beijing Municipality北京市朝阳区人民法院 http://cyqfy.chinacourt.gov.cn/index.shtml
1.4 Beijing Fourth Intermediate People's Court北京市第四中级人民法院 http://bj4zy.chinacourt.gov.cn/index.shtml
1.4.1 Beijing Internet Court北京互联网法院 https://www.bjinternetcourt.gov.cn/
1.5 Beijing Intellectual Property Court北京知识产权法院 http://bjzcfy.chinacourt.gov.cn/index.shtml
2. Shanghai High People's Court上海市高级人民法院 http://www.hshfy.sh.cn/shfy/gweb2017/index.html
2.1 Shanghai First Intermediate People's Court上海市第一中级人民法院 http://www.a-court.gov.cn/platformData/infoplat/pub/no1court_2802/homepage_13602/index.html
2.1.1 Pudong Primary People's Court of Shanghai Municipality上海市浦东新区人民法院 http://www.pdfy.gov.cn/
2.2 Shanghai Second Intermediate People's Court上海市第二中级人民法院 http://www.shezfy.com/index.html
2.3 Shanghai Third Intermediate People's Court上海市第三中级人民法院 http://www.shszfy.gov.cn/
2.4 Shanghai Intellectual Property Court上海知识产权法院 http://www.shzcfy.gov.cn/
2.5 Shanghai Maritime Court上海海事法院 https://shhsfy.gov.cn/hsfyytwx/hsfyytwx/index.html?d=1597538809026
2.6 Shanghai Financial Court 上海金融法院 http://shjrfy.hshfy.sh.cn/jrfy/gweb/index.jsp
3. Guangdong High People's Court广东省高级人民法院 http://www.gdcourts.gov.cn/
3.1 Guangzhou Intermediate People's Court广州市中级人民法院 http://www.gzcourt.org.cn/
3.1.1 Guangzhou Internet Court广州互联网法院 https://www.gzinternetcourt.gov.cn/index.html
3.1.2 Yuexiu Primary People's Court of Guangzhou Municipality广州市越秀区人民法院 http://court.yuexiu.gov.cn/wsy/index.html
3.2 Shenzhen Intermediate People's Court 深圳市中级人民法院 https://www.szcourt.gov.cn/
3.2.1 Qianhai Cooperation Zone People's Court of Shenzhen Municipality深圳市前海合作区人民法院 http://www.szqhcourt.gov.cn/
3.2.2 Nanshan Primary People's Court of Shenzhen Municipality深圳南山区人民法院 http://nsqfy.chinacourt.gov.cn/index.shtml
3.3 Zhuhai Intermediate People's Court珠海市中级人民法院 http://www.zhcourt.gov.cn/
3.4 Foshan Intermediate People's Court佛山市中级人民法院 http://www.fszjfy.gov.cn/pub/court_7/homepage/
3.5 Dongguan Intermediate People's Court东莞市中级人民法院 http://www.dgcourt.gov.cn/
3.6 Guangzhou Maritime Court广州市海事法院 http://www.gzhsfy.gov.cn/
3.7 Guangzhou Intellectual Property Court广州知识产权法院 http://www.gipc.gov.cn/
4. Zhejiang High People's Court浙江省高级人民法院 https://www.zjsfgkw.cn/
4.1 Hangzhou Intermediate People's Court杭州市中级人民法院 http://hangzhou.zjcourt.cn/
4.1.1 Hangzhou Internet Court杭州互联网法院 https://www.netcourt.gov.cn/
4.2 Ningbo Intermediate People's Court宁波市中级人民法院 http://www.nbcourt.gov.cn/
4.3 Wenzhou Intermediate People's Court温州市中级人民法院 http://wzzy.zjcourt.cn/
4.4 Ningbo Maritime Court宁波海事法院 https://www.nbhsfy.cn/court/index.html
Photo by Akira Amuro (https://unsplash.com/@amuro_akira) on Unsplash
Contributors: Guodong Du 杜国栋 , Xinzhu Li 李欣烛