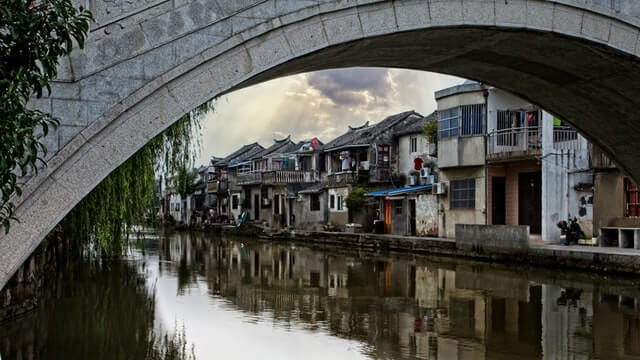 In China, company registration numbers, also known as the 'unified social credit numbers', are just like the ID numbers for every company.
This post was first published in CJO GLOBAL, which is committed to providing consulting services in China-related cross-border trade risk management and debt collection.We will explain how debt collection works in China below.
So, how can you get a company's ID number?
Method 1: Get it from the business license of this company.
Every legally registered Chinese company will have a business license issued by the Chinese company registration authority, the administration for market regulation.
If the company cannot show its business license, it is definitely not a legit company.
Depending on the company size, the business license may be issued by a local administration of market regulation or by the State Administration of Market Regulation (SAMR).
The information on the business license includes the company's legal name in Chinese, unified social credit number (just as the company's ID number), registered capital, company type, legal representative, date of incorporation, expiration date, and business scope. On the bottom right corner, there is a red stamp of the company registration authority.
For more registration information on the Business License, please read an earlier post "How to Check Chinese Company Registration Certificate".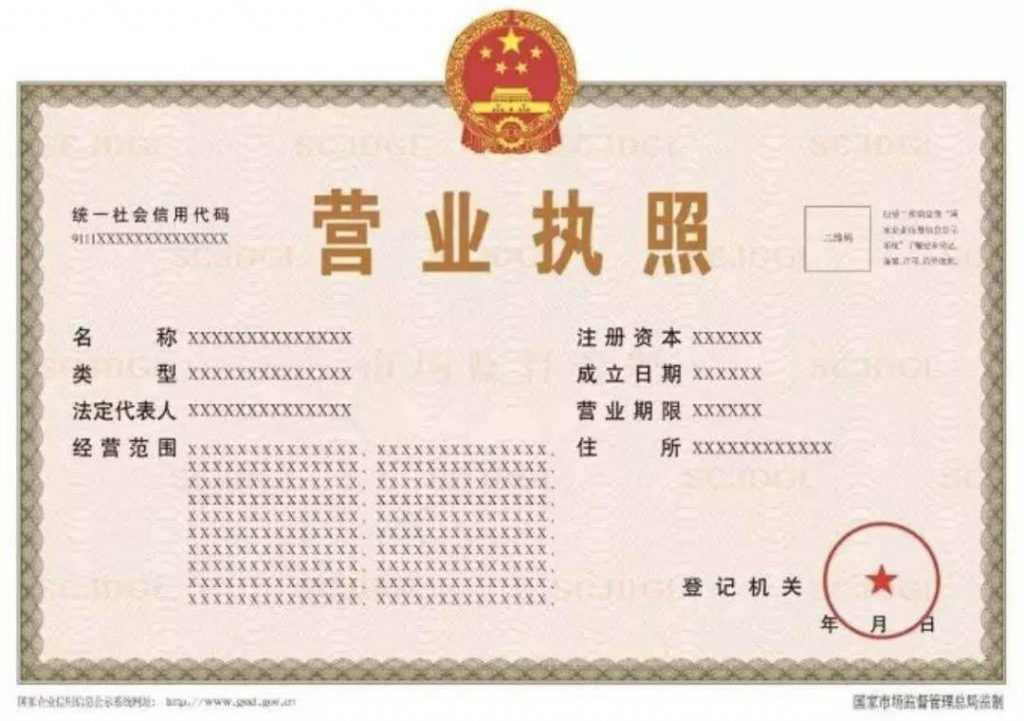 Method 2: Find it through China's National Enterprise Credit Information Publicity System
You can search for the information of the enterprise in China's National Enterprise Credit Information Publicity System.
This is a website of the State Administration for Market Regulation of China, available at: http://www.gsxt.gov.cn/index.html
The Administration for Market Regulation is the registration authority for Chinese enterprises. Therefore, this system is the most authoritative platform to verify the legal status of Chinese enterprises.
The website is available in the Chinese language and you can visit it outside China.
You need to paste the legal Chinese name of the Chinese company in the search box, and then click "Search". See the picture below: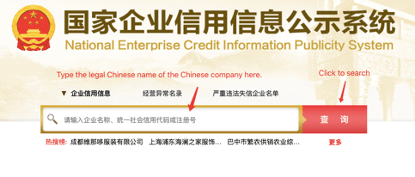 If you can't find the company here, either the company doesn't exist, or its current legal name is not what you type in. In short, this means that the company in this name doesn't exist.
If you can find the company, you can know its status, such as existence, revocation, or deregistration. See the picture below: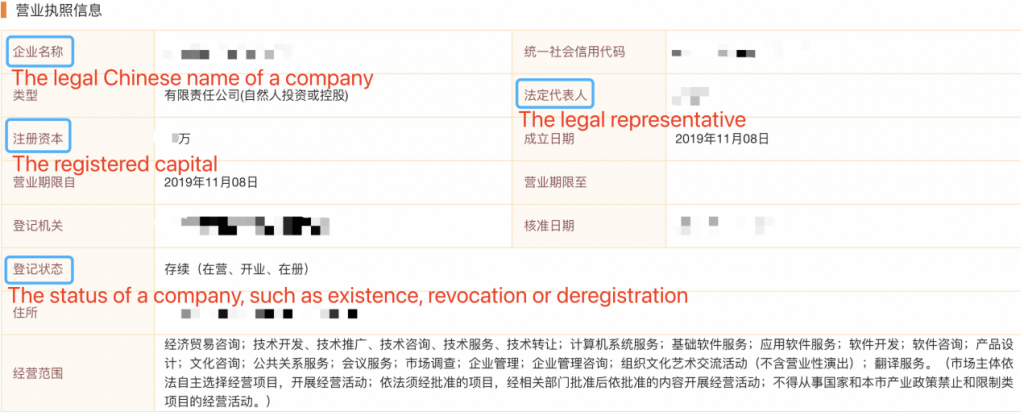 Of course, if you find this operation too troublesome, you can always entrust us to do this for you and we won't charge any fee for such work. For our China company verification services, please click HERE.
Photo by Vince Russell on Unsplash
Contributors: Meng Yu 余萌