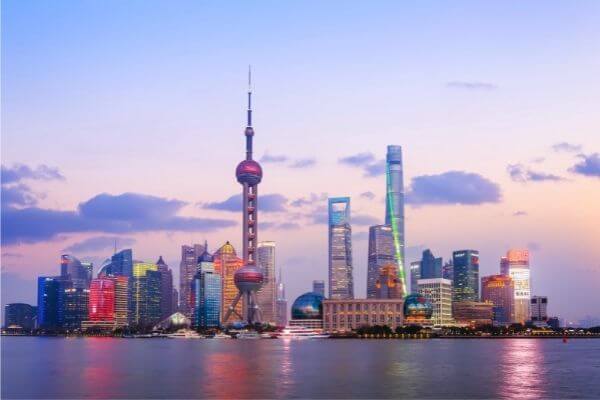 This case involved, for the first time, the situation where the arbitrator's law firm was under sanction by China.
Can a foreign award be recognized and enforced in China if the arbitrator is a lawyer from a foreign law firm under sanction by China? So far, the answer is YES.
In December 2021, Shanghai Financial Court for the first time recognized and enforced a foreign arbitral award.
In this case, the Applicant, Bank M, was an offshore financial institution and the Respondent, Company W, was a domestic guarantor for a crude oil sale and purchase transaction between Bank M and the outsider H (Singapore) Ltd. Due to the default of the debtor H and the guarantor W, the Singapore International Arbitration Center (SIAC) awarded the guarantor to pay the corresponding amount. Bank M, as the creditor, applied to the Shanghai Financial Court for recognition and enforcement of the SIAC award.
It is worth noting that the Respondent Company W argued that this case shall fall into the circumstances under Article V of the New York Convention and thus the award shall not be recognized and enforced.
The Respondent proposed two arguments:
a). One of the arbitrators belongs to a law firm that is sanctioned by China and thus the award was unjust.
b). The Respondent is a Chinese enterprise engaged in the business of liquefied gas pipelines with a profound impact on society and people's livelihood. It requests that the recognition and enforcement shall be denied under the "Rules on Counteracting Unjustified Extraterritorial Application of Foreign Legislation and Other Measures" (hereinafter "the Blocking Rules", 阻断外国法律与措施不当域外适用办法).
So far, the only law firm that has been under sanctions by China is Essex Court Chambers in the UK.
Upon review, Shanghai Financial Court held that,
With regard to the sanctions by China
The court held that the sanctions by the Chinese Foreign Ministry have targeted the law firm of the arbitrator in this case, rather than the arbitrator personally.
Moreover, the sanctions were imposed after the arbitral award was issued.
In addition, the sanctions were also beyond the scope of recognition rejection under Article V of the New York Convention and were not relevant to the case at hand.
In the process of selecting arbitrators, both the SIAC and the Applicant fulfilled their obligation to inform the Respondent and there was no undue process.
The parties choose arbitration at their will, which is an act that does not involve the improper extraterritorial application of foreign legislation. Therefore, the Blocking Rules are not applicable in this case.
Cover Photo by Edward He on Unsplash
Contributors: CJO Staff Contributors Team