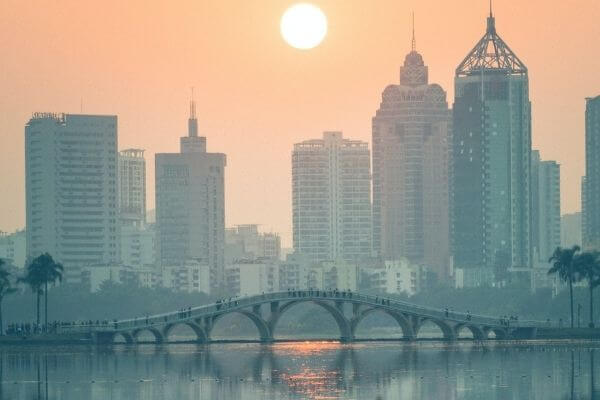 China's Supreme Court's Ten Typical technological IP cases (2020) covered both traditional and emerging technology fields and issued the first-ever "anti-suit injunction".
On 26 Feb. 2021, the Supreme People's Court (SPC) released 10 typical cases in respect of technological intellectual property rights in 2020 at the press conference on the second anniversary of the establishment of its Intellectual Property Tribunal.
The ten typical cases involve disputes over patents, computer software, know-how and integrated circuit layout design, etc., covering both traditional technology fields, such as machinery and chemical industry, and emerging technology fields such as high-tech materials, chip technology and wireless communications.
Among them, in the three cases concerning standard-essential patents (SEP) for wireless communications ((2019) Zui Gao Fa Zhi Min Zhong No. 732, 733, and 734), the Intellectual Property Tribunal of the SPC rendered the first ever "anti-suit injunction", a kind of behavior preservation, among Chinese courts in the intellectual property field, and pioneered the adoption of "daily fines" to ensure the proper enforcement of suchinjunction.
The three cases on the Anti-suit Injunction of SEPs for wireless communications involve patent infringement disputes between Huawei and Conversant.
In January 2018, Huawei Corporation ("Huawei") filed a lawsuit with Nanjing Intermediate People's Court to confirm that it did not infringe upon three Chinese patents of Conversant Wireless Licensing Company ("Conversant") and to confirm the license fee rates for SEPs in China.
In April 2018, Conversant counteracted against Huawei by filing a patent infringement lawsuit with the German court in Düsseldorf, requesting the court to order Huawei to stop infringement and compensate for its losses.
On 16 Sept. 2019, Nanjing Intermediate People's Court rendered a judgment of first instance in this case. Conversant refused to accept the first-instance judgment and filed an appeal to the SPC.
While the appeal being pended at the SPC, the German court made a first-instance judgment, holding that Huawei and its German affiliates infringed Conversant's European patents. On the same day, Huawei filed an application for behavior preservation with the SPC, requesting Conversant to be prohibited from applying for enforcement of the German court's judgment until the final judgment of the SPC is rendered.
The Intellectual Property Tribunal of the SPC took into consideration multiple factors including the necessity, balance of profit and loss, and international comity principle, and made a behavior preservation ruling within 48 hours that Conversant shall not apply for the enforcement of the aforesaid German judgment before the final judgment of the SPC is rendered. If this ruling is violated, a daily fine of CNY 1 million shall be imposed as of the date of the violation and the fines shall be accumulated on a daily basis.
Contributors: CJO Staff Contributors Team