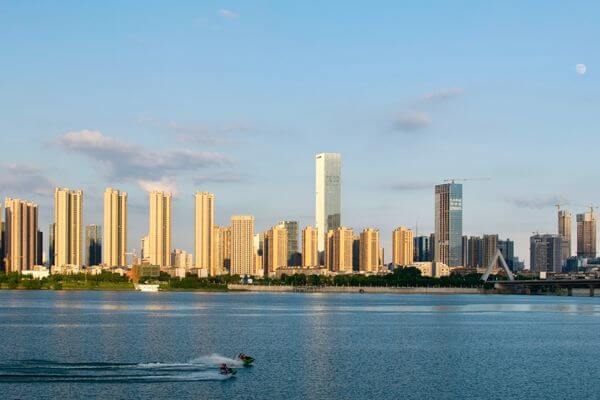 On the afternoon of 7 Mar. 2023, Zhang Jun (张军), then Procurator-General of China's Supreme People's Procuratorate (SPP), delivered an SPP's work report to the first session of the 14th National People's Congress, covering how the Chinese procuratorate system has been doing in past five years.
The highlights are summarized as follows:
Chinese procuratorates prosecuted 8.273 million suspects of all types of crimes, up 12% from the previous five years.
In criminal proceedings, the proportion of cases in which custody was taken against criminal suspects before public prosecution in all cases fell from 54.9% in 2018 to 26.7% in 2022, the lowest since justice statistics became available.
The proportion of cases in which the Chinese procuratorates decided not to approve arrest in all cases rose from 22.1% to 43.4%, and the proportion of cases in which public prosecution was not initiated rose from 7.7% to 26.3%, both the highest since justice statistics became available.
In economic criminal cases, Chinese procuratorates prosecuted 621,000 people, up 32.3% from the previous five years.
Chinese procuratorates handled 5,150 cases of compliance non-prosecution cases. Among these cases, 1,498 enterprises passed the compliance rectification, and 3,051 responsible persons were exempted from prosecution according to the law; another 67 enterprises failed the compliance rectification, and 243 responsible persons were prosecuted.
Chinese procuratorates prosecuted 13,000 suspects for infringement of trademarks, patents, copyrights, and trade secrets in 2022, up 51.2% from 2018.
For industries involving close contact with minors, Chinese procuratorates accepted 20.03 million inquiries into entrants' records of their infringement upon minors.
Chinese procuratorates made conditional non-prosecution decisions for 71,000 suspects showing repentance for their suspected minor crimes.
756,000 civil and administrative public interest lawsuits were handled by Chinese procuratorates, an average annual increase of 14.6%.
Chinese procuratorates supported the filing of 167,000 civil lawsuits by the elderly, the disabled, migrant workers, and women victims of domestic violence who dare not sue or do not know how to sue after their rights and interests had been damaged.
Cover Photo by YunFengQ on Unsplash
Contributors: CJO Staff Contributors Team