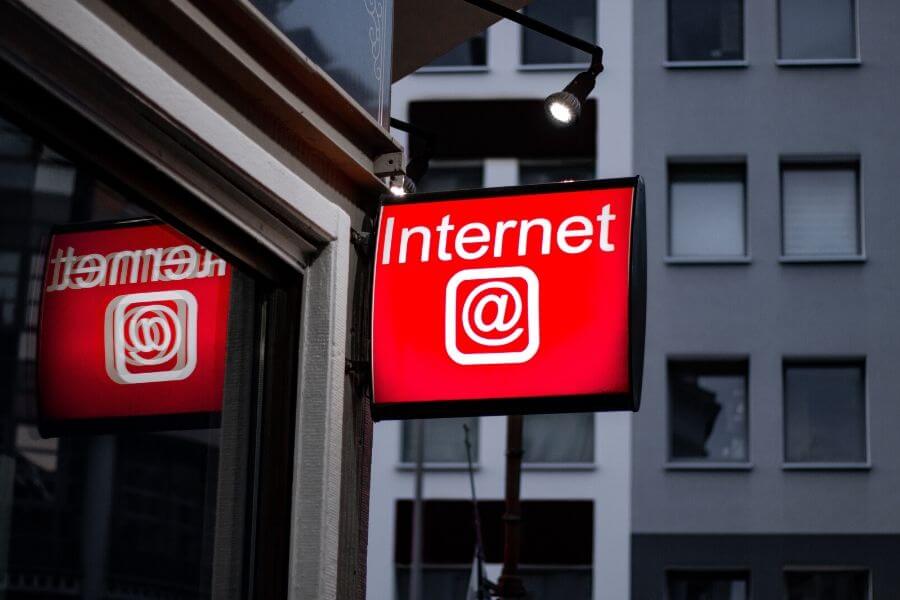 On the morning of 4th December 2019, the Supreme People's Court (SPC) issued a white paper titled "Chinese Courts and Internet Judiciary" (中国法院的互联网司法).
The white paper was issued by the SPC in the World Internet Conference in Wuzhen, Zhejiang, China. You may gain a better understanding of how Chinese courts are applying internet technologies and hearing internet-related cases.
For the full text of the white paper, please click here. Some interesting excerpts from the white paper are provided here as follows.
1. Internet Courts
Hangzhou Internet Court was officially established on August 18th, 2017. Beijing Internet Court and Guangzhou Internet Court were successively established on September 9 and September 28, 2018.
Internet courts, designed as primary courts with designated jurisdiction over Internet-related cases, have implemented the new trial mechanism following the approach of "Online Disputes Tried Online".
The centralized jurisdiction covers 11 types of internet-related cases.
As of October 31, 2019, Hangzhou Internet Court, Beijing Internet Court, and Guangzhou Internet Court had accepted 118,764 Internet-related cases and concluded 88,401. The rate of online filing (the lawsuits filed via the Internet) was 96.8%, and 80,819 cases concluded were proceeded online throughout the whole process.
Compared with the case handling before, on average, it took 45 minutes in an online hearing and 38 days to conclude a case, which respectively saved time by about 3/5 and 1/2. Up to 98% of the parties accepted first-instance judgments and ceased further appeals. It indicates that the judicial quality, efficiency, and effect of Internet courts in a widely recognized condition.
As we have mentioned in our previous post, Internet Courts are the incubator of the Chinese judiciary, where new technologies are piloted first and later flow into all other courts in China.
For example, Internet tribunals were set up in Changning Primary People's Court of Shanghai, Binhai New District People's Court of Tianjin, Shenzhen Futian Primary People's Court of Guangdong Province, etc.
2. One-Stop Diversified Dispute Resolution(一站式多元解纷平台)
Chinese courts establish a One-Stop Diversified Dispute Resolution. This One-Stop system provides online access to court proceedings, converges complete tracks of dispute resolution, and successfully integrates online and offline services.
In October 2016, the SPC launched a unified online mediation platform covering mediation processes from acceptance, classification, resolution to feedback. The platform has multiple functions such as court-annexed mediation before and after filing, and application for court approval.
By October 31, 2019, the SPC online mediation platform had assembled services of 2,679 courts, 21,379 professional mediation organizations, and 79,271 mediators, and resolved a total of 1,369,134 cases via mediation.
3. Online services for the legal profession.
On December 30, 2015, the SPC officially established an online platform for lawyers. Services provided on this online platform include but not limited
to case filing, access to case files, case status inquiry, rescheduling due
to time clashes, contact with judges, and e-service of legal documents.
4. Judicial openness.
Since 2013, the SPC has invested in the construction of four open online platforms for publication of information regarding judicial process, court hearings, court decisions, and enforcement proceedings.
As of October 31, 2019, more than 1.1 billion case status information of no less than 22 million cases had disclosed on China Judicial Process Information Online. The court hearing of 5.5 million cases had been broadcasted live on China Court's Live Trial website, attracting more than 20 billion views.
China Judgment Online has published 80 million court decisions and attracted over 37 billion visits from more than 210 countries and regions, which makes the website the world's largest judicial information database.
China Enforcement Information Online presents consumption restriction orders in announcement against 6.13 million discredited judgment debtors, 10.06 million cases successfully enforced or legally terminated, and had earned more than 220million visits.
5. The rules of online litigation procedures.
In September 2018, the SPC issued Regulations on Several Issues Concerning the Trial of Cases by Internet Courts, which established the original jurisdiction of and the appellate jurisdiction over the Internet courts, and clarified the procedural rules for online litigation such as identity authentication, case filing, responding, proofing, hearing, service, signature and archiving, advancing the development of the online litigation system
6. Online preservation and authentication of e-evidence (digital evidence)
Aiming at tackling the difficulties in the e-evidence collection, preservation, and authentication, Chinese courts explored to apply the blockchain technology in combination with big data and cloud storage in the judicial process.
As of October 31, 2019, courts in 22 provinces had interconnected with national e-evidence platform underpinned by blockchain, which is widely linked to 27 sites including National Time Service Center, Diversified Dispute Resolution platforms, notary offices, and forensic sciences centers.
7. The simultaneous generation system of digital case files
The digitization of case files is the foundation and prerequisite of "Smart Court". Since 2016, the SPC has been attaching great importance to promote the simultaneous generation and in-depth application of digitized files. As of October 31, 2019, 3,363 Chinese courts had built up the digitized files simultaneous generation system, applied in 67% cases. Paper-free has been realized throughout the whole process in judicial activities in some courts.
8. Smart assistant system for case handling
Chinese courts have been developing various smart assistant platforms for case handling and administrative works. Smart functions developed under circumstance, such as risk management in case-filing, the identification of case-complexity, text recognition of digitized files, voice-to-text transcription, smart case-element profiling, automatic monitor of misconducts in court hearings, accurate recommendation of related laws and similar cases for reference, automatic generation and correction of judicial documents, warnings of decision-making risk deviation have been applied at various levels
9. Smart supervision and management of judicial operations
The SPC founded the enforcement management platform to manage the enforcement units of courts nationwide. The platform provides real-time monitoring of case-handling, judicial cooperation between courts, petitions and complaints, and online opinions based on data from the enforcement and trial systems of courts across the country.
10. the management and application of judicial big data
In July 2014, the SPC officially launched the big data management and service platform of the people's court (China Justice Big Data Service Platform). It is capable of collecting real-time data of trials and enforcement, judicial administration, and researches from 3,507 courts across the country, automatically updating every five minutes. By October 31, 2019, the platform had collected 193 million cases' data. More than 700 thematic analysis reports had been conducted, 38 of which had been released to the public.
11. Online cooperative mechanisms for dealing with criminal cases
Chinese courts explore the application of big data to optimize the handling of criminal cases. Online cooperative mechanisms shared with other judicial authorities have been established.
Shanghai courts have developed an inter-departmental supporting IT system for criminal trials, which unifies the evidence rules and ensured criminal procedural activities conducted by the police and the procuratorates to be visible, traceable, and monitorable.
This system equips Shanghai courts with cutting-edge technologies such as image recognition, natural language processing, evidence identification and auto-display, and automatic extraction of key case information.
By June 30, 2019, it had grown into an integrated platform keeping records of all procedural activities under common criminal offenses to which relevant authorities have proportionate clearance in Shanghai. A total of 24,873 cases have been registered in this system by the police, 8,811 arrests approved, and 7,442 prosecutions brought up by the procuratorate, 4,812 cases accepted, and 3,483 cases concluded by the court.
12. Legal Rules Governing the Cyberspace
Internet-related disputes are characterized as newly emerged categories, wide ranges, cutting-edge technologies, and high complexity. Chinese courts have tried a series of influential cases. Underlined by such, online transaction rules have been clarified, online activities held in order, and the scope of rights defined. Consequently, the legal system governing the Internet has been improved, and the rule of law in cyberspace has been furthered.
The white paper published several representative cases and regulations, involving:
• Online transactions;
• Legal responsibilities of online platforms;
• Personality rights in cyberspace;
• Security of personal data;
• Legal protection for a healthy and thriving digital economy;
• Protecting IP rights online;
• Cybercrimes.
Contributors: Guodong Du 杜国栋 , Meng Yu 余萌