You can check or verify the basic information of Chinese companies on this official platform via the link (http://www.gsxt.gov.cn/index.html). The information here is the most authoritative and timely.
This post was first published in CJO GLOBAL, which is committed to providing consulting services in China-related cross-border trade risk management and debt collection. We will explain how debt collection works in China below.
The National enterprise credit information publicity system is developed and run by the State Administration for Market Regulation (SAMR) of China.
As the competent company registration authority in China, SAMR holds all the company's information.
As of the end of May 2020, the cumulative number of visits to the system has reached 126.885 billion, the number of queries has reached 10.816 billion, the average daily number of visits is 109 million, and the average daily query volume is 8.6046 million.
So, how do you use the system?
First thing first, as the website is available in the Chinese language, you need to paste the legal Chinese name of the Chinese company in the search box, and then click "Search". See the picture below: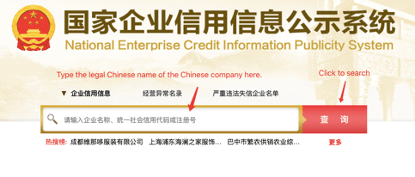 If you can't find the company here, either the company doesn't exist, or its current legal name is not what you type in. In short, this means that the company in this name doesn't exist.
If you can find the company, you can know its status, such as existence, revocation, or deregistration. See the picture below: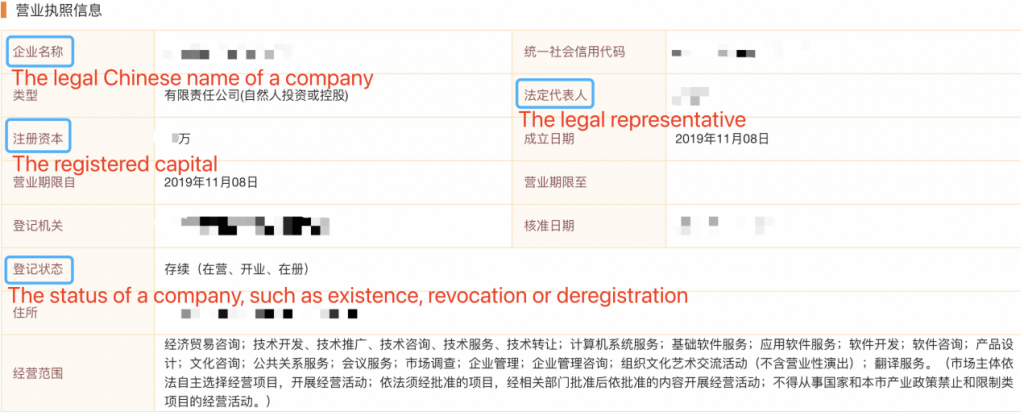 Of course, if you find this operation too troublesome, you can always entrust us to do this for you and we won't charge any fee for such work. For our China company verification services, please click HERE.
Contributors: Meng Yu 余萌