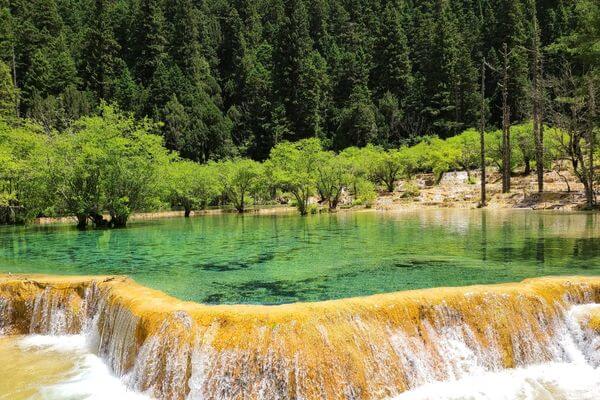 On 14 June 2022, China's Supreme People's Court (SPC) released the "Interpretations on Several Issues Concerning the Application of Laws in the Trial of Cases Regarding Civil Disputes over Forest Resources" (最高人民法院关于审理森林资源民事纠纷案件适用法律若干问题的解释, hereinafter "the Interpretations") and relevant typical cases.
The Interpretations provides provisions on how the people's courts shall try cases involving civil disputes over forest resources including forest, wood, and forestland.
The Interpretations requires the courts to take into account the ecological function value of forest resources in trials, thereby promoting environmental justice.
The Interpretations consists of 23 articles, covering the application of the law in four parts including general provisions, contractual management of forestland, new types of cases, and protection of the forest ecological environment.
Notable provisions in the Interpretations include the following:
(1) If an infringer causes any damage to the forest ecological environment, but the ecological environment can be restored, the people's court may order the infringer to assume responsibility for restoration by replanting trees, restoring vegetation, restoring the soil properties of the forestland or putting in the appropriate biological population within a reasonable period of time.
(2) When determining the amount of the compensation for the damage to the forest ecological environment to be borne by the infringer, the court shall take into full account the ecological environment service functions of the damaged forest resources in respect of climate regulation, carbon sequestration and increase of carbon sinks, biodiversity conservation, water conservation, soil and water conservation, sand fixation, etc.
(3) The party concerned may request to replace the performance of the compensation liability for the damage to the forest ecological environment by subscribing to certified forest carbon sinks.
In addition, the SPC has released cases in this area, covering a range of disputes over forestry contracting, civil public interest litigation over ecological damage, and those over forest resources loan guarantee contracts.
The SPC has recently focused on environmental protection. Just a month ago, the SPC issued a judicial interpretation of marine natural resources.
Cover Photo by Lindy Kazu on Unsplash
Contributors: CJO Staff Contributors Team