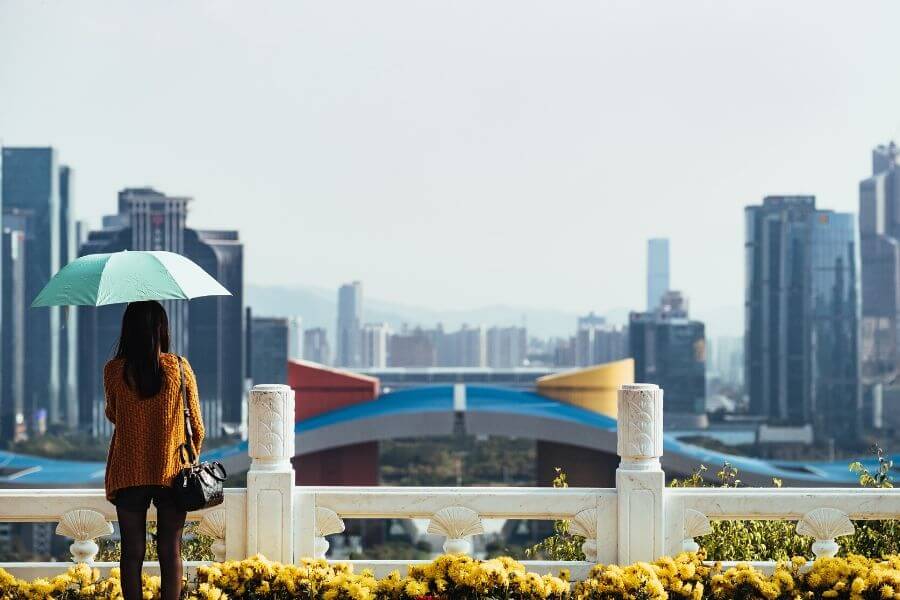 According to the PRC Foreign Investment Law, the organizational structures and the governance rules of foreign-funded enterprises shall be governed by the Company Law of the People's Republic of China (中华人民共和国公司法), the Partnership Law of the People's Republic of China (中华人民共和国合伙企业法), etc. Existing foreign-funded enterprises can keep their original organizational structures within five years from the effective date of the Foreign Investment Law (1 Jan. 2020). However, to avoid a hasty decision on a new governance structure before the transitional period expires, most foreign-funded enterprises will take advantage of the new financing opportunities to complete the adjustment of the original structure as soon as possible.
Prior to the Foreign Investment Law, the enterprises invested by foreign investors through private equity often adopted the organizational structure of Sino-foreign joint venture (i.e., an enterprise in which Chinese and foreign investors jointly invest and operate in China and share profits, risks, and losses according to their respective investment proportion), and their main constitutional documents include joint venture contracts and the articles of association signed by all shareholders.
After the promulgation of the Foreign Investment Law, most Sino-foreign joint ventures need to transform their original joint venture contracts into shareholders' agreements, and to adjust their governance structures into limited liability company according to the Company Law. For example, the supreme authority is changed from the board of directors to the board of shareholders, and the rules of procedure should be adjusted accordingly. Besides, the board of supervisors must be established, which was not compulsory previously.
This post will compare the original governance structure of Sino-foreign joint ventures with that of limited liability companies under the Company Law. Foreign investors can learn how should they modify the constitutional documents of the invested enterprises.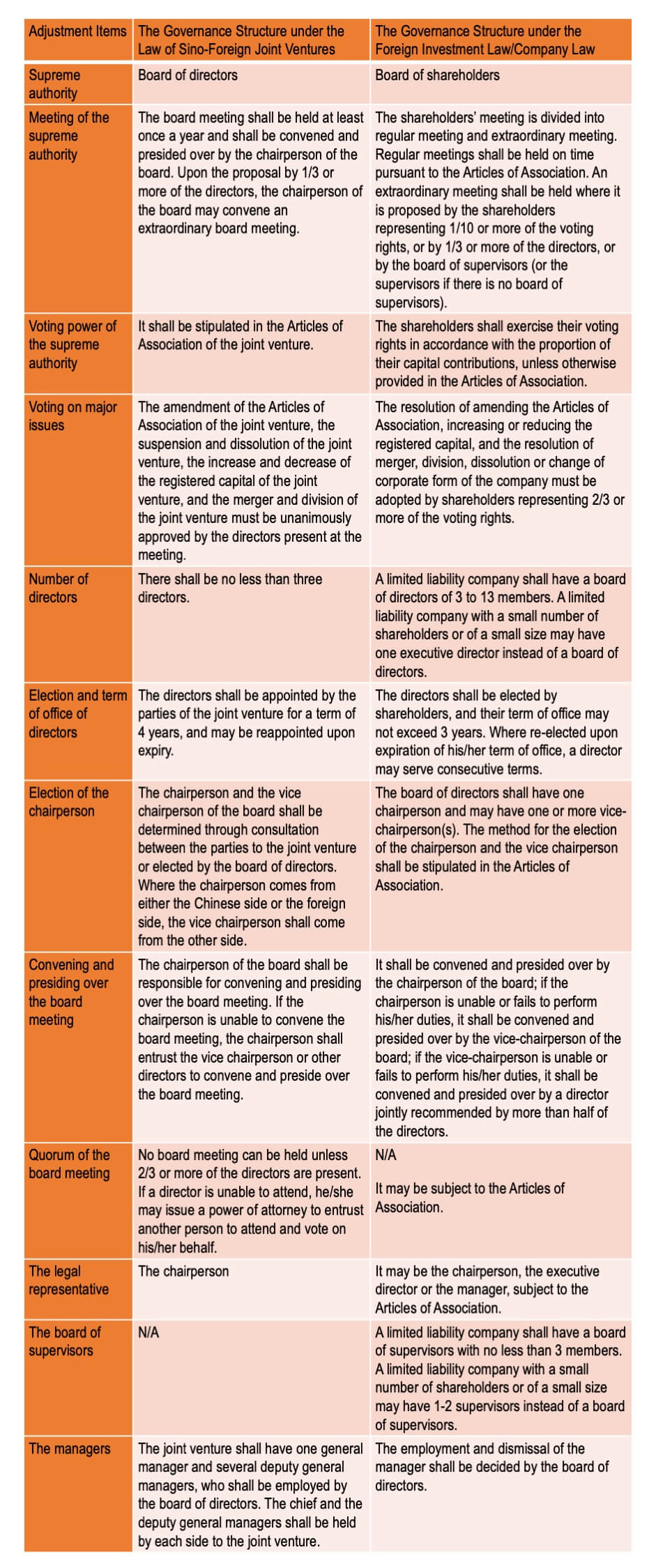 Photo by Robert Bye (https://unsplash.com/@robertbye) on Unsplash
Contributors: Xiaodong Dai 戴晓东