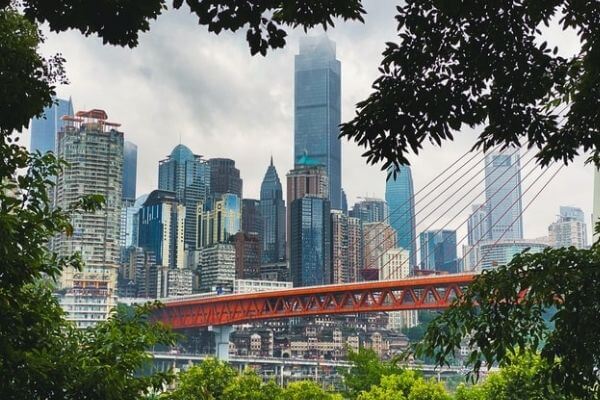 Empirical studies in Chengdu Courts show that the COVID-19 pandemic has prompted a widespread shift to online litigation, to which judges and litigants appear to have quickly adapted. However, it remains to be seen whether online litigation will continue to gain great acceptance in the post-pandemic era.
See our earlier post "COVID-19 Turns all Chinese Courts into Internet Courts Overnight" for a detailed discussion of the online shits in Chinese courts amid the pandemic.
In August 2020, Professor Zuo Weimin (左卫民) of Law School of Sichuan University published an article entitled Online Litigation in China: Empirical Research and Development Prospect(中国在线诉讼:实证研究与发展展望) in Journal of Comparative Law(比较法研究)(No. 4, 2020), which illustrates this said viewpoint.
According to the article, from 2017 to 2018, China had successively established three Internet courts in Hangzhou, Beijing, and Guangzhou. All Internet courts represent two specific features: "apply online litigation" and "hear cases involving the Internet".
However, when it comes to non-Internet-related cases, can other Chinese courts adopt the mode of online litigation?
Initially, Chinese courts showed reluctance and pursued online litigation very cautiously. All of sudden, however, there came the COVID-19 pandemic, and online litigation became suddenly necessary and has been widely used in courts across the country.
After collecting statistics of the courts in Chengdu, a western city in China, Professor Zuo Weimin concluded that online litigation was unexpectedly popular, and the previous caution of Chinese officials seemed unnecessary.
In 2019, there were almost no cases heard online by Chengdu Intermediate People's Court. By contrast, in the first month after the pandemic outbreak (February 2020), 313 cases were docketed online and 79 cases were heard online. At the same time, a similar trend was observed in other Chinese courts.
According to the author, the traditional view argues that online litigation does not appeal to the general public, and may hence only apply to limited types of simple cases. However, the findings of his empirical research are quite different. Online litigation applies to almost all types of cases, such as civil, administrative, and even criminal cases. And the clear majority of those are traditional cases that are unrelated to the Internet, which suggests that online litigation can apply not only to online disputes but also to a wide range of offline disputes.
In addition, the traditional view holds that online litigation is mainly applicable to simple cases tried under summary procedures and expedited procedures, rather than cases suitable for ordinary procedures. However, in fact, of all civil cases tried online, the cases tried under ordinary procedures and tried under summary procedures account for 50% respectively. It seems inaccurate now that online litigation only applied to simple cases, which was the idea of some Chinese officials previously.
The traditional view also holds that the judges and litigants prefer traditional litigation and have little interest in online litigation. However, the author found in his survey that the judges interviewed were willing to, and did accept online litigation. Moreover, the judges interviewed generally agreed that parties and lawyers were inclined to apply electronic litigation, mainly due to litigation efficiency, safety, and convenience (during the pandemic). The author's knowledge from the questionnaires with judges and lawyers was quite similar.
Generally, it is believed that online litigation is less time-consuming. However, the author found that online litigation, at least for now, does not save more time than offline litigation for the following reason: online litigation saves the relevant parties' time in court, while the preparation time for judges and judicial assistants increases. In the author's view, it is mainly because neither judges nor litigants are familiar with the operation of online litigation. When people are more proficient in how online litigation works, the advantage of online litigation in time cost will be more obvious.
At the same time, the traditional view believes that offline litigation makes participants feel better than online trial does, which was confirmed by the author's finding. Most participants in online litigation agreed that an offline trial was a better experience. On the one hand, online trial lacks the necessary sense of order and ritual, resulting in less respect for the court; on the other hand, it is inconvenient for the court to investigate evidence online. For instance, it is impossible to verify the originals and make witnesses withdraw from some procedures.
Besides, it was found that online litigation relies heavily on software, hardware and network environment. For example, poor WiFi signal, network interruption, slow platform operation, and power failure of the parties' electronic equipment often interrupt the trial.
Based on the aforementioned empirical research, the author has concluded:
1. The mode of online litigation can apply to most offline litigation cases. The COVID-19 pandemic has pushed the courts to use online litigation for all kinds of offline disputes, thus testing the suitability of different types of disputes for online litigation. The result turns to be positive.
2. China has basically had the technical and social conditions to promote widespread online litigation. The participants are generally capable of applying online litigation, willing to use online litigation, and recognize online litigation after the hands-on experience.
3. The current popularity of online litigation is mainly due to the COVID-19 pandemic, and it still needs further promotion. In fact, the proportion of Chinese courts adopting online litigation has been declining since the pandemic eased in April 2020.
We need to keep observing how online litigation will develop in China in the future.
Contributors: Guodong Du 杜国栋 , Meng Yu 余萌