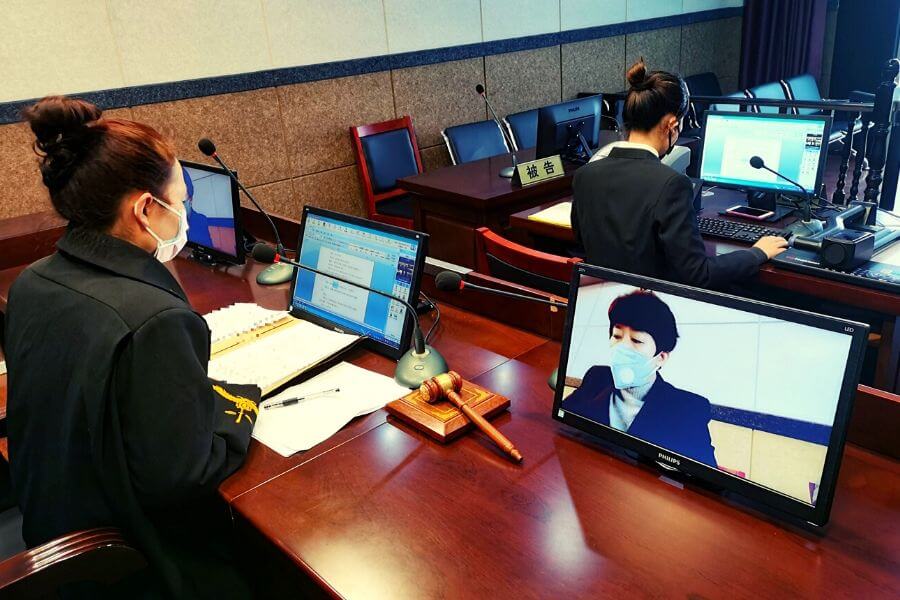 Chinese judges, litigants, and lawyers have to participate in the case trial through online video at their homes, due to quarantine measures to curb the spread of COVID-19.
Since the outbreak of COVID-19 in Jan. 2020, to control the epidemic and slow the spread of the virus, most institutions in China, including courts, have stopped operating in their offices; the vast majority of Chinese residents, including judges, lawyers, and the parties, have to stay at home.
How to conduct a court trial under such circumstances?
From 2017 to 2018, China had set up Internet courts in Hangzhou, Beijing, and Guangzhou respectively. One of the features of these courts is that all aspects of litigation can be conducted online, including court sessions.
To deal with the COVID-19 crisis, all Chinese courts have now been turned into "Internet courts" overnight. Many courts have made available online litigation services, which can provide almost the same functions as the three Internet courts.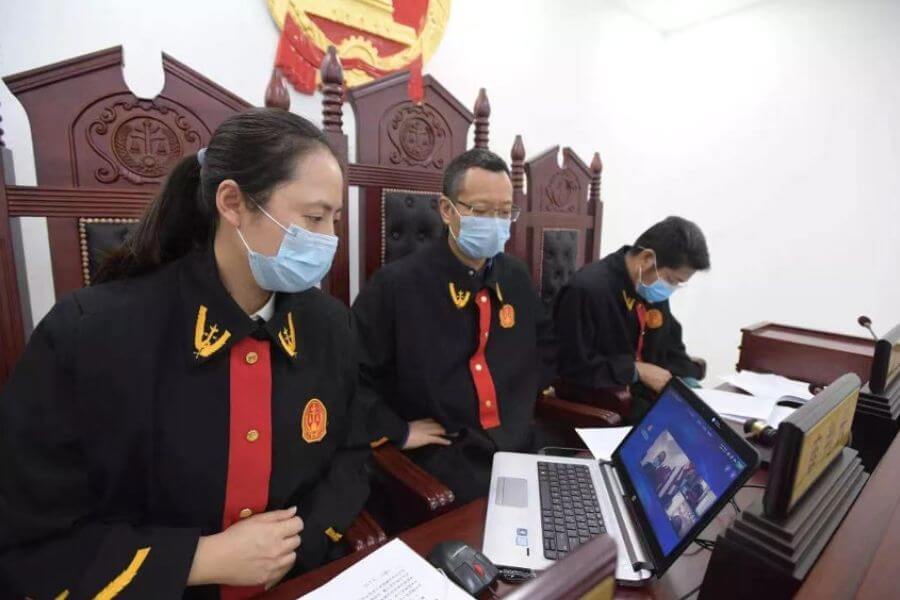 (Judges of the Beijing First Intermediate People's Court, wearing face masks, participate in online court sessions)
According to a news report, for example, judges of a case were trapped at their homes hundreds of kilometers away, while lawyers and parties could not make it to the court either. As a result, the court launched its IT system, allowing judges, lawyers, and parties at different places to access the system for online court sessions simultaneously.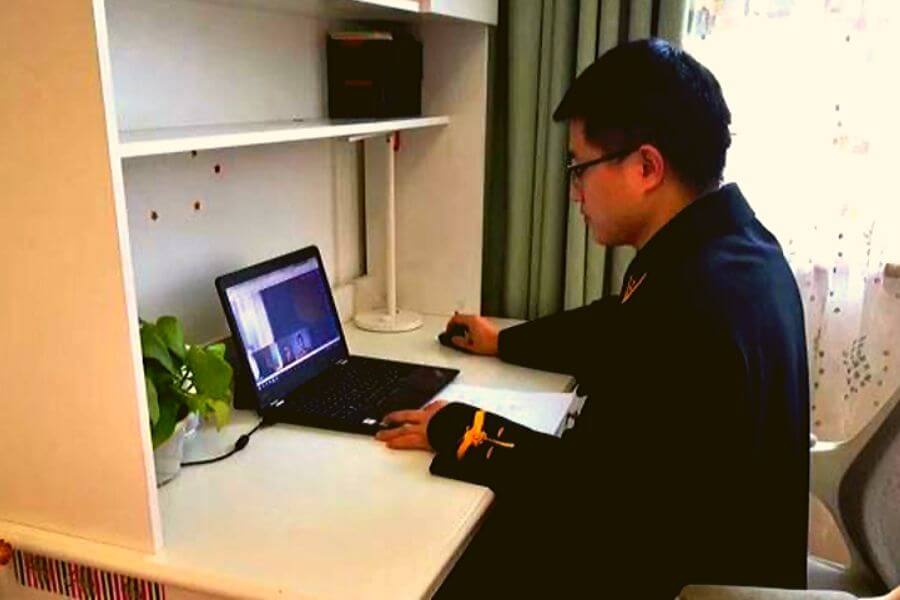 (A judge, isolated at home, wears robe to participate in the online court session)
Similar news is booming, covering courts across China, not only in economically developed areas, but also in underdeveloped ones.
In an interview with the ABA Journal in Nov. 2019, we made a comment that the Internet courts were an incubator of new technology for Chinese courts, and their technology would spread to other courts in China.
The fact that so many courts have been capable of transforming into Internet courts in such a short time has already proved the above idea.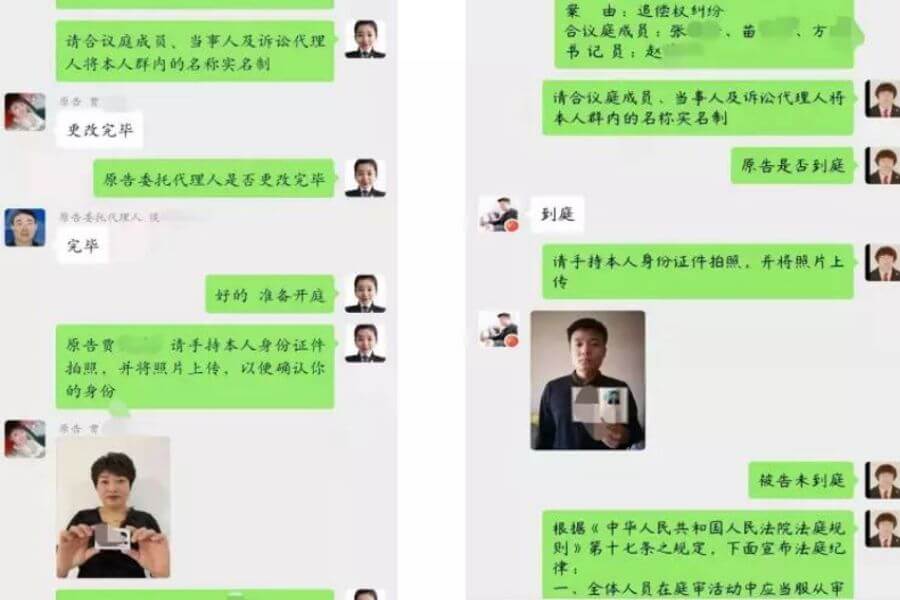 (Judges of the Primary People's Court of Panshan County, Liaoning Province, conduct court sessions through WeChat group chat )
We speculate that the reason why these courts did not use the system before is probably that China's procedural rules are not ready for online litigation, and many judges, lawyers, and parties are not ready to accept the new technology.
However, COVID-19 has forced people to start using this new technology. After COVID-19 ends, no one will feel strange about it anymore, and China's online litigation is likely to become more universal.
Maybe one day China will become the first country that turns all courts nationwide into Internet courts.
Contributors: Guodong Du 杜国栋 , Meng Yu 余萌