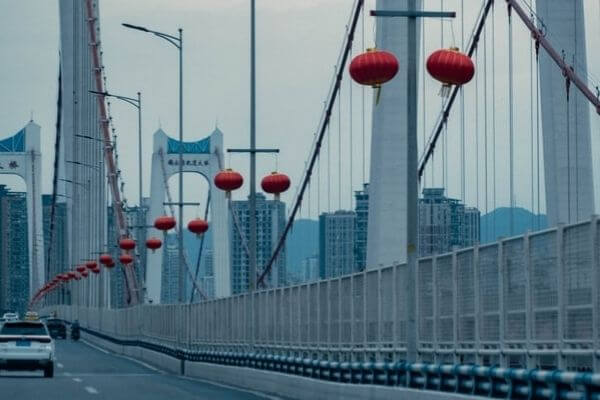 China's Supreme Court's Several Provisions on Providing Online Case-filing Services for Foreign Litigants (2021) provides an Internet platform for foreign parties to file cases with Chinese courts, and streamlines the case-filing procedures.
Nowadays, online case filing has been made available in many Chinese courts. But most case-filing platforms provide services only in the Chinese language. Before using such services, users are required to go through real-name authentication, which relies on China's identity card system. Therefore, such online case-filing platforms are almost only useful for Chinese parties. If foreign parties need to file cases through the Internet, usually they need to hire a Chinese lawyer on their behalf.
On 3 Feb. 2021, to facilitate foreign parties to submit filing materials directly, the Supreme People's Court (SPC) issued the Several Provisions of the Supreme People's Court on Providing Online Case-filing Services for Foreign Litigants (最高人民法院关于为跨境诉讼当事人提供网上立案服务的若干规定), which provides an Internet platform for foreign parties to file cases with Chinese courts and streamlines the case-filing procedures from the following aspects:
I. Case filing through the mobile app
The online case-filing platform operated by the SPC for foreign parties is called "China Mobile MiniCourt", an applet embedded in WeChat (China's largest mobile social media). Therefore, if you want to use China Mobile MiniCourt to file a case, you must install WeChat first.
And after that, a foreign party can, theoretically, file a case with a mobile phone.
See an earlier CJO post, for a step-by-step guide to accessing China's virtual court proceedings through the app 'China Mobile Micro Court'.
II. Streamline of the identity verification
When filing a case online for the first time, Chinese courts need to verify the identity of the parties. According to the new rules, Chinese courts can verify the identity of the parties through the information retained in the identity verification platform of China's National Immigration Administration. That is, for the parties who have entry-exit
If the verification cannot be done by this method, Chinese courts can also conduct manual verification on the identity materials provided by the parties online. For the specific materials to be provided, please refer to our earlier post "Foreign Companies Prepare for China's Civil Litigation: The To-Do List". Although online verification does not require the parties to provide the paper originals to the court, the notarization, the authentication and other procedures are still needed.
III. Streamline of the power of attorney
Under the new rules, foreign parties can apply to Chinese courts for "online video witness", i.e., under the witness of the judge, the party (and his/her interpreter) and the lawyer online at the same time, the party may sign the power of attorney for entrusting the Chinese lawyer. If this method is adopted, there is no need for notarization, authentication and other cumbersome procedures.
IV. Actual operation
On the second day after the promulgation of the new rules, a Japanese party signed the power of attorney for entrusting Chinese lawyers through online video witness, thus completing the cross-border case filing with Fengxian Primary People's Court of Shanghai Municipality. In addition, this platform also provides services to residents of Hong Kong, Macao and Taiwan, as well as mainland Chinese citizens living abroad. At present, courts in Beijing and Shanghai have already helped several overseas mainland Chinese citizens and Taiwan residents complete cross-border case filing.
V. Our observation and suggestion
According to the news disclosed so far, most of the parties using the cross-border case filing platform are natural persons who can speak Chinese. In the future, with the further improvement of the platform functions, we believe that the platform can provide convenience for more foreign parties.
At the same time, we have noticed that there are still some obstacles for foreign companies or institutions to use this platform. First of all, China's entry-exit system only retains the information of natural persons, and therefore foreign companies/institutions still need to prepare materials and go through notarization and authentication procedures in the traditional way for identity verification, but no paper originals are required now. If foreign companies/institutions want to simplify the procedures for entrusting Chinese lawyers, they need to designate representatives to participate in video witness, and such representatives are, in principle, required to hold notarized and authenticated POAs, which in fact causes more troubles for the parties.
In view of the above problems and questions frequently raised by judges during the filing of foreign-related cases, we would advise that foreign institutions prepare paper materials in the traditional way, and hire Chinese lawyers for case filing with the court offline. Chinese lawyers can also use their own accounts to file cases online if their foreign clients are in a tight schedule.
Generally speaking, we believe that it will be more and more convenient for foreign parties to participate in litigation in China. However, to avoid technical, communication, and other problems in case filing, it is still highly necessary to hire Chinese lawyers.
Contributors: Chenyang Zhang 张辰扬