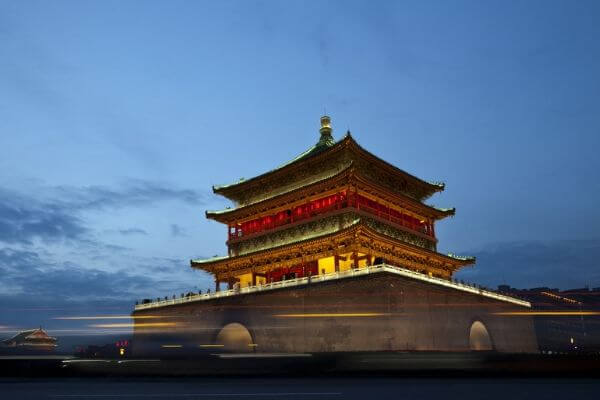 On the basis of Chinese traditional judicial system, recent years have seen many newly established Chinese courts. Therefore, it seems difficult for those who are unfamiliar with China's court system to have a comprehensive understanding of the Chinese court system. In this regard, we depict this latest structure of China court hierarchy.
I The four-level system of Chinese courts
Chinese courts are divided into four levels and presidents of Chinese courts at different levels are elected by the people's congress (the organ of state power exercising legislative powers, etc.) at corresponding level as below:
The Supreme People's Court (SPC) ( whose judges are elected or designated by the National People's Congress)
High people's court (whose judges are elected or designated by provincial people's congress)
Intermediate people's court (whose judges are elected or designated by municipal people's congress)
Primary people's court (whose judges are elected or designated by people's congress at county-level and district-level )
According to incomplete statistics, nowadays there are approximately 3,581 courts in mainland China (excluding Hong Kong, Macao and Taiwan), including about 32 high people's courts, 409 intermediate people's courts and 3,140 primary people's courts.
In addition, it is often seen in news that China has newly established some "tribunals". These "tribunals" are not independent courts, but only integral parts of the courts. The judgments made by the tribunals are deemed as those made by the courts to which they belong. For example, the Beijing First Intermediate People's Court established the Beijing Bankruptcy Tribunal, the ruling of which is deemed as a ruling rendered by Beijing First Intermediate People's Court.
II The classification of Chinese courts
Chinese courts can be divided into three categories: the SPC, local courts, and specialized courts.
1. The SPC
The SPC is the judicial organ at the highest level in China. In addition to hearing specific cases, the SPC is also responsible for formulating judicial interpretations. Judicial interpretations are a set of rules formulated to harmonize the courts' understanding of specific legal provisions and to unify the trial standards. In practice, they have equal effect to the law.
The SPC currently has a total of 33 permanent divisions. Most divisions are based in Beijing headquarter, while some are located in other cities, including six circuit courts and two international commercial courts.
Six circuit courts were established in Shenzhen, Shenyang, Nanjing, Zhengzhou, Chongqing, and Xi'an, which are responsible for handling cases respectively in southern, northeast, east, central, southwest and northwest part of China. Cases from northern China, certain special types of cases, such as intellectual property, maritime disputes, and foreign-related commercial disputes are handled by the SPC headquarter. The judges of the circuit court generally rotate every two years.
Two international commercial courts were established in June 2018, respectively located in Shenzhen and Xi'an. International commercial courts mainly hear first-instance international commercial cases where the amount in controversy exceeds RMB 300 million and the parties concerned are required to agree to submit to the jurisdiction of the SPC.
It is worth noting that there are two IP-related divisions in Beijing: SPC's "Intellectual Property Division" (知识产权审判庭) (i.e. the Third Civil Division) and SPC's "Intellectual Property Tribunal" (知识产权法庭) established in 2019. Their names are very similar, but their functions are different. Before 2019, all kinds of intellectual property cases were handled by the Third Civil Division. After 2019, second-instance appeals with strong technical features, such as invention, patents and technical secrets, are subject to jurisdiction of the newly established Intellectual Property Tribunal; other cases and complaints or retrial cases where the appellants or petitioners are unsatisfied with the second-instance judgments rendered by the Intellectual Property Tribunal will still be heard in the Third Civil Division.
2. Local court
Local courts usually hear most of the cases in a certain area (that is, all cases except those under the jurisdiction of specialized courts). Specifically speaking, each county and district has a primary people's court, and each city, comprising several counties and/or districts will have an intermediate people's court, which is the higher court of the primary people's courts within the city. Each province, comprising several cities will have a high people's court, which is the higher court of the intermediate people's courts within the province. Above-mentioned courts are namely local courts.
China is composed of several provincial administrative regions, and the SPC is the higher court of high people's courts at provincial level.
3. Specialized court
Specialized courts usually hear certain types of cases in a certain area. Since China emphasizes that all political power comes from the people and serves the people, the names of Chinese courts at different levels (including the SPC and local courts) include the word "people"(人民). However, the word, "people" is not included in the name of the specialized court. Therefore, some people joked that the specialized courts do not serve the people. Although it is just a joke, it is an effective way to distinguish between specialized courts and local courts.
The existing specialized courts in China mainly include intellectual property courts, Internet courts, financial courts and maritime courts. These courts are mainly distributed as follows:
Intellectual Property Courts are located in: Beijing, Shanghai, Guangzhou
Internet Courts are located in: Beijing, Guangzhou, Hangzhou
Financial Court is located in: Shanghai
Maritime Courts are located in: Shanghai, Guangzhou, Tianjin, Dalian, Ningbo, Xiamen, Qingdao, Wuhan, Beihai, Haikou, Nanjing
The railway transport courts and various military courts of the People's Liberation Army of China are also specialized courts, which, however, will not be discussed in this article.
The nature of different specialized courts varies. Among the above courts, intellectual property courts, the financial court, and maritime courts are all intermediate courts, and their corresponding higher courts are the high people's courts where the said special courts are located. However, Internet courts are primary courts, and their higher courts are the intermediate courts where they are located.
In addition, some local courts also have the characteristics of specialized courts. For example, although the Beijing Fourth Intermediate People's Court is not a specialized court, it handles almost all foreign-related commercial cases and all arbitration judicial review cases within Beijing.
III Separate functions of courts at all levels
The first-instance civil and commercial cases are heard in courts in different levels, which is mainly determined by the type of case and the amount in controversy, and the standards in different regions are also different. Take foreign-related commercial and trademark infringement cases in Beijing courts as an example:
For a long time, the SPC is mainly engaged in trial of second-instance cases and retrial cases, and barely hears first-instance cases. After the establishment of the two International Commercial Courts of the SPC in June 2018, the SPC began accepting first-instance international commercial cases. According to relevant news reports, at least nine cases have been registered by two international commercial courts.
In addition, leapfrog appeal will not be sustained in a vast majority of cases in China, and the parties can only appeal to the higher court of the first instance court. The only exception is the intellectual property case with strong professionally technical feature: even if the court of first instance is an intermediate court, the appeal of second instance shall be directly heard by the SPC's "Intellectual Property Tribunal" , rather than by the high people's court at the provincial level.
If you would like to discuss with us about the post, or share your views and suggestions, please contact Mr. Chenyang Zhang (zhangchenyang@yuanhepartners.com).
More about China's judiciary system, pleas click here.
More about China's government structure, please click here.
More about China's legal system, please clikc here.
Contributors: Chenyang Zhang 张辰扬