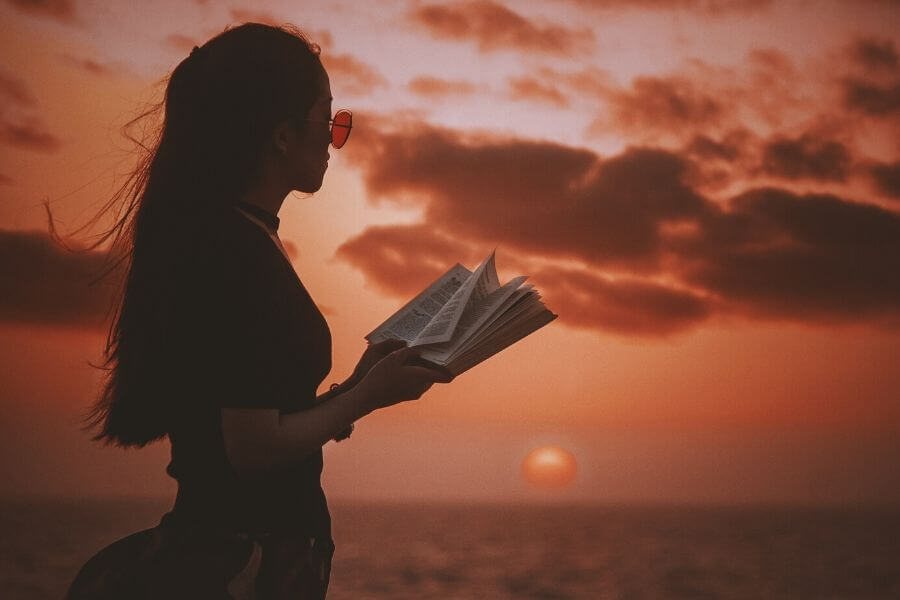 In modern China, there is an obvious increase in the number of female law students, lawyers, and judges, which has surpassed the number of male professionals. Such an increase brings a unique feminization to China's law profession.
Xiamen University Law School is one of the top law schools in China. In a seminar of 2011, its dean expressed that "there is a gender imbalance in Chinese law schools, with female students representing a higher proportion. Taking Xiamen University Law School as an example, among the undergraduate students, about two-thirds are female students, while among the postgraduate students, three quarters are female students. This imbalance is even more extreme among Ph.D. students."
I myself (Guodong Du) graduated from another top law school in China---China University of Political Science and Law. According to my own observation, it's quite a common phenomenon that more than two-thirds of law school students are female. One of the reasons is that in China, the law is regarded as one branch of arts and humanity. There is a stereotype in China that females are better at arts and humanity rather than science and technology. Another reason is that the study in law school is busy and hard; also, the Legal Professional Qualification Examination is one of the most difficult exams in China. Traditionally, Chinese females are famous for their merits of diligence and hard-working, which make it easier to complete their studies with success and pass the exam.
Moreover, in the law firm I conduct my practice, the percentage of female lawyers has exceeded more than one half. According to my incomplete observation, in China, lawyers practicing litigations are mainly males, while lawyers practicing finance, investment, security and mergers, and acquisitions are mainly females. Such a phenomenon is basically due to the traditional Chinese belief that litigation is more adversary; while female lawyers are much tender, which makes them better at paperwork.
In the article "Females in Legal Profession: From Law School to Court" (法律职业中的女性:从法学院到法院) written by a Chinese scholar, Song Lingshan,(宋灵珊) she indicated that after the founding of People's Republic of China in 1949, the access of law education to female has never been denied. In a very long period, the number of female students in law school is much smaller than that of male students. However, after the late period of the 1990s, the number of female law students has grown steadily and finally surpassed that of male students. The increase of female law students directly leads to a simultaneous increase of female professionals.
However, the increase of female law professionals itself is not necessarily an indicator of the removal of discrimination in the law profession. For example, females only account for a very small portion in managerial positions. In 2009, among all the lawyers in Beijing, only 30 percent of them are females while this percentage of the managing staff is only 10 percent. In 2010, there are about 45,000 female judges, which represent one-quarter of judges. There are only 252 female presidents of China's courts at various levels, making up about 7 percent.
There is an obvious stylish difference between male judges and females judges when they hear the trial. According to Song Lingshan's observation, male judges are used to using expressions like "Ok, I have got your point and please stop talking…" to terminate the party's long description, while female judges tend to use words like "Ok, I have understood your problem and we are here to solve problems" to comfort the parties. In civil disputes, such comfortable words make it much easier to get the dispute settled.
Many females judges, who have served for more than twenty years, have expressed the same opinion that they are better judges than male judges, because they are more patient and careful when making fact-finding and applying the law and they have better communicating skills when faced with different litigants. Sometimes male judges cannot handle the situations but they can handle it very well.
The opinion of another Chinese scholar, Fang Le(方乐), that female judges are excellent, in the article "Life Experience in Judicial Practice: From the Perspective of Typical Female Judges" (司法经验中的生活体验: 从典型女性法官形象切入) has been widely accepted. In December 2007, China's Supreme People's Court (SPC) granted the highest prize, Ying Mo Tian Ping Medal, for excellent judges. Only four serving judges were awarded and they are all females; meanwhile, among the judges who have been awarded as "Ten Best Judges Across the Country", there were four females in the first year and seven females in the second year. That is to say, 55 percent of all the awarded judges are females. However, only about 23.48 percent of all the judges are females at that time.
It is noteworthy that among the female judges that have been granted with such honor, most are known for being good at mediating. Taking the renowned Chinese judge, Song Yushui, as an example, cases ending by mediation represent 70 percent of the total amount. Similarly, the percentage of other female judges granted with this honor could reach 90 percent. Female judges tend to use mediation as the first choice of trial. Therefore, they are more willing to use a flexible approach to settle the dispute. Song Yushui once said, "As a judge, what really matters is not the procedure but what problems you help the parties to settle."
The natural tenderness of female judge plays an even more important role in the Juvenile Court. They are even called as "mother judge". It is because they are not only required to perform the duty of the judge, but also care about the teenagers like a mother so that teenagers could feel the warmth of a mother.
According to Fang Le's opinion, it is absolutely beneficial for the development of Chinese judicial system when Chinese female judges apply their female characteristics to their work. Chinese social and political background requires that the judicial system play an active role in fulfilling social responsibility rather than passively trying the case only. Therefore, it's the judge's obligation to settle disputes as well as help the litigants to solve their difficulties irrelevant to law to keep social stability. Female judges' tenderness, flexibility, and practicability put them in a better position to meet the requirement of Chinese judicial system.
If you would like to discuss with us about the post, or share your views and suggestions, please contact Ms. Meng Yu (meng.yu@chinajusticeobserver.com ).
If you wish to receive news and gain deep insights on Chinese judicial system, please feel free to subscribe to our newsletters (subscribe.chinajusticeobserver.com ).
Contributors: Guodong Du 杜国栋 , Meng Yu 余萌