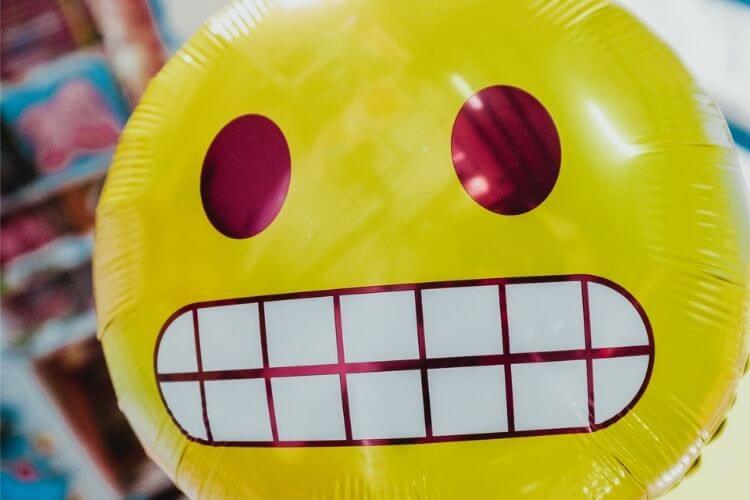 The judges of Beijing Internet Court have summarized the interesting oddities they encountered in online trials and shared the stories through comics.
1. Appearing in court by proxy
Judge: Plaintiff, you're not the plaintiff yourself, are you?
Plaintiff: Judge, the plaintiff is in a meeting this minute. I am his brother. I just fill in for him at the trial for a while.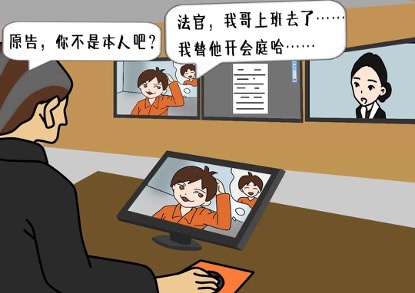 2. Driving
Judge: Plaintiff, why does your screen keep shifting around?
Plaintiff: Judge, I'm driving. I've just made a wonderful corner overtaking. Don't mind me. Please go on.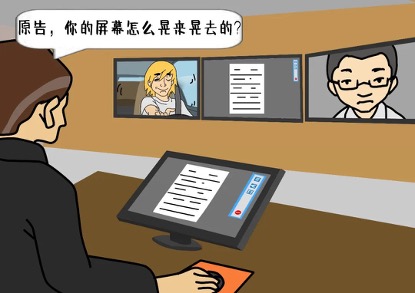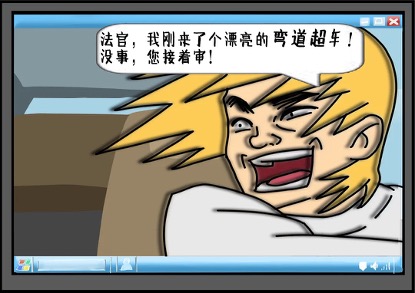 3. Dressing too casually
Judge: Defendant, are you wearing pajamas?
Defendant: Judge, this is the latest fashion, a pajama-style outfit. Look at the color and the texture, isn't it very good? Buy one and try it on!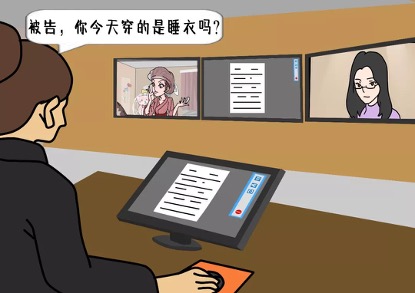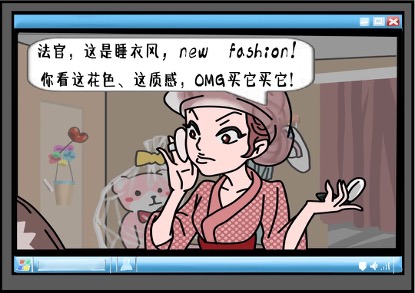 4. Playing Dota 2 (video game)
Judge: Plaintiff, where are you? Why is it so noisy in the background?
Plaintiff: I am in the Dota 2 competition. Come on, my teammates.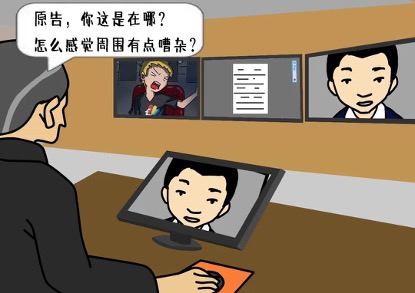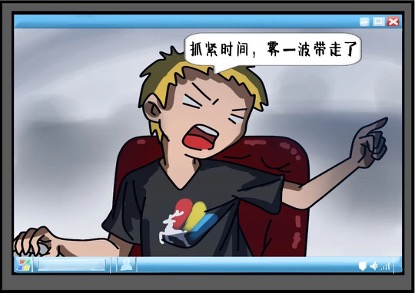 5.Being offline for a bathroom break midway through the trial
Judge: Defendant, defendant, why are you offline? Where are you?
Defendant: Judge, I'm sorry. I just went to the bathroom.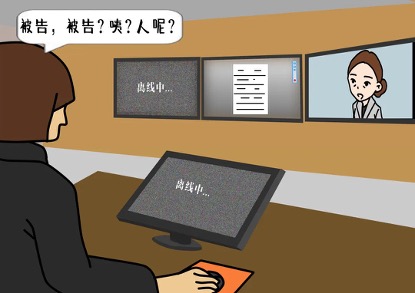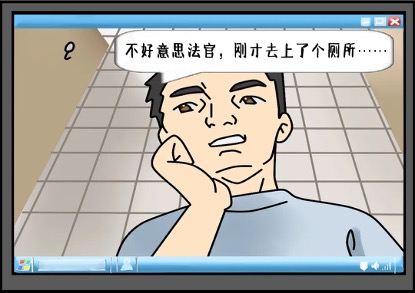 6. Lying in bed
Judge: Plaintiff and defendant, have you got everything ready?
Defendant: Judge, I'm ready. Very comfortable.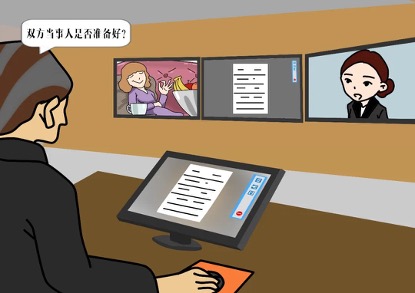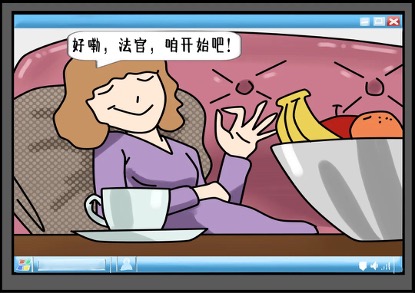 7. Livestream trial
Judge: Defendant, what is that next to your computer, is that a selfie stick?
Defendant (to the live-streaming viewers): Now is the case of XXX v. me, and I'll show you the whole trial on live. Babies, don't forget to follow my account when you're watching.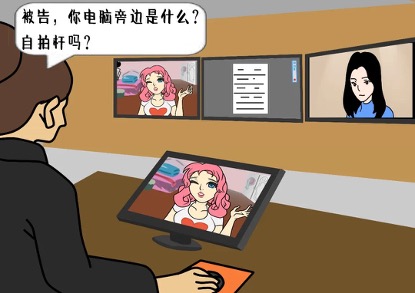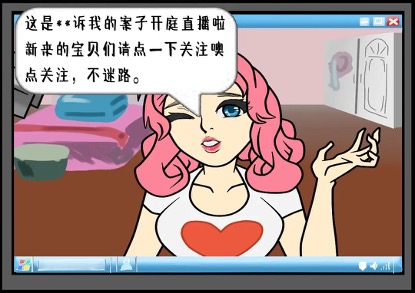 8. Asking for help from others
Judge: Defendant, give your answer.
Defendant: What does the law say?
Defendant's friend: Give me a minute to look for the relevant provisions!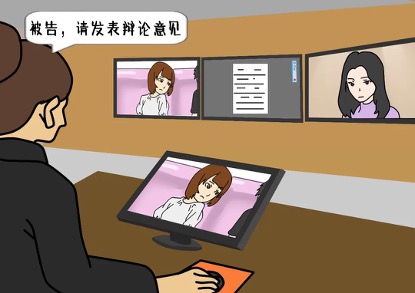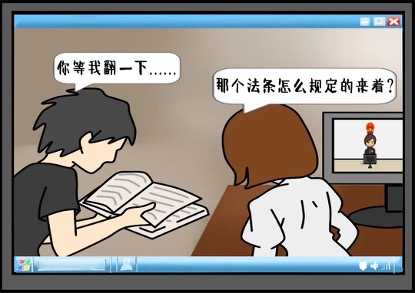 9. Have the audience around
Judge: Plaintiff, who are all those people behind you?
Plaintiff: Come on, people on the left, look at the camera with me.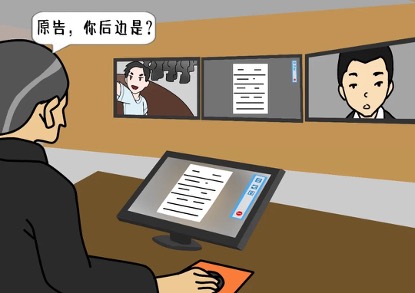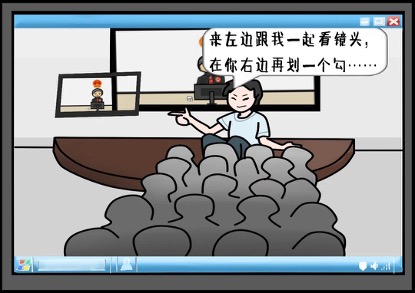 The comics show the real situations encountered by judges in Beijing Internet Court. In order to prevent these things from happening again, the court promulgated the "Trial Rules in E-litigation of Beijing Internet Court" (北京互联网法院电子诉讼庭审规范) in Feb. 2020.
The comics come from a post posted on 22 Feb. 2020 by the official account of Beijing High People's Court (WeChat: jingfawangshi (京法网事)).
Cover Photo by Bernard Hermant (https://unsplash.com/@bernardhermant) on Unsplash
Contributors: Guodong Du 杜国栋 , Meng Yu 余萌